The Complete Guide to Studying American Degree Program in Malaysia
What is American Degree Program and what do you study? Explore the programme, study pathways, requirements and where to study the course in Malaysia here.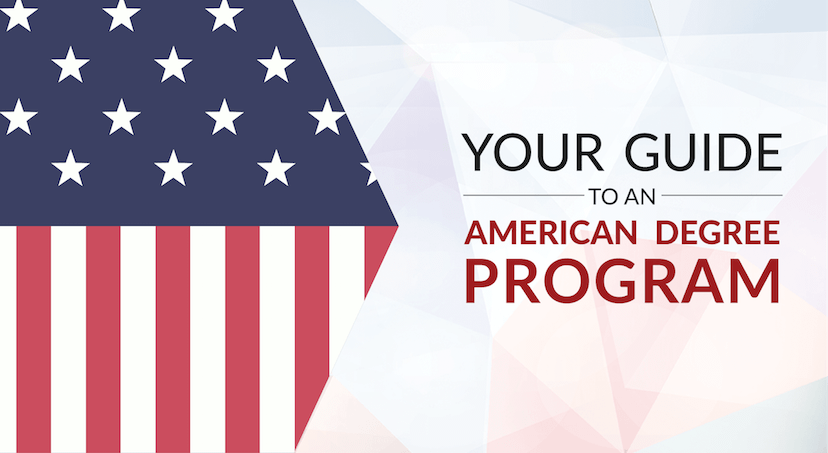 American universities have consistently been dominating university world rankings, but is an American Degree Program (ADP) the right path for you?
What is it about ADP that differentiates it from the rest of the other programmes, such as A-Level, Australian Matriculation and Foundation Studies?
Here's EVERYTHING that you need to know about ADP, from its course structure and grading system to its unique curriculum, so that you can make an informed choice for your college education.
#1. The Basics of ADP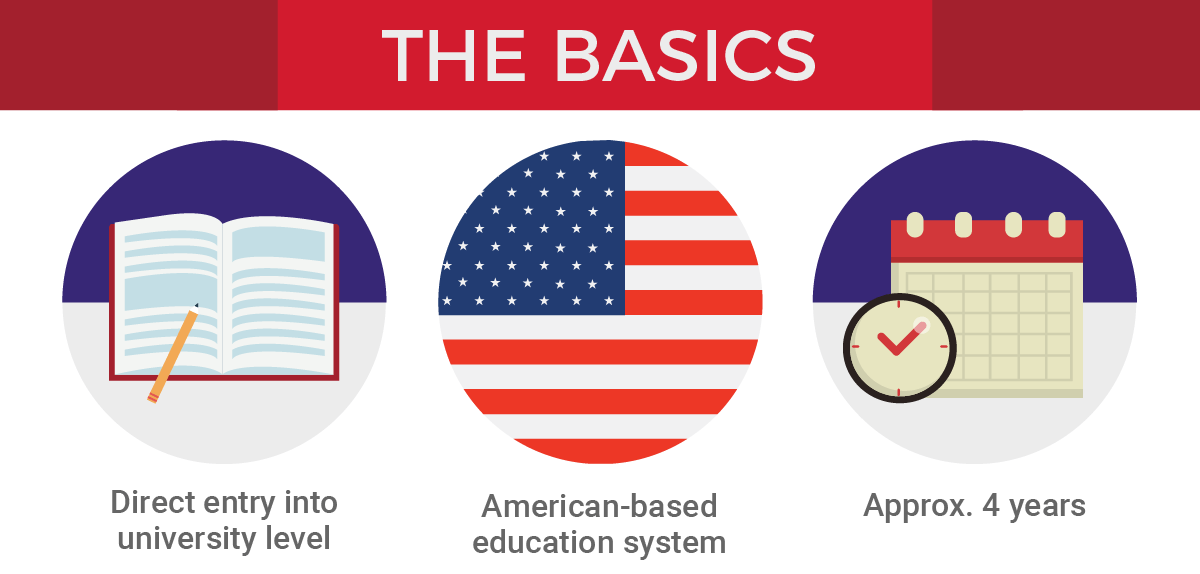 a) What It Is
The American Degree Program (more commonly known as ADP) is a direct entry into university level after SPM or O-Level. Unlike other Pre-University programmes such as A-Level, SAM and STPM, enrolling into ADP would mean that you are already pursuing your degree.
ADP programmes in Malaysia usually have a credit-transfer option, which means that you can transfer to a university overseas (typically in USA or Canada) to finish your degree after studying anywhere between 1 - 2 years in Malaysia.
Most students will transfer to universities in the USA to complete their degree.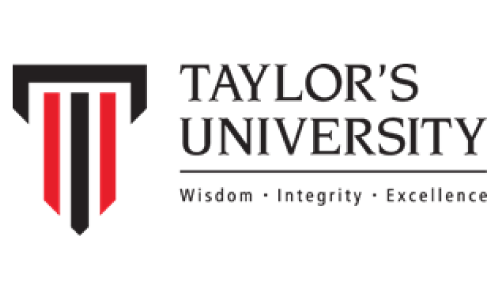 American Degree Transfer Program (Business)
✓Excellent track record with 87% of students transferred to Tier 1 (Top 200) US universities
#2. How Is ADP Structured?
ADP is a direct route to an undergraduate degree after SPM that lasts about 4 years.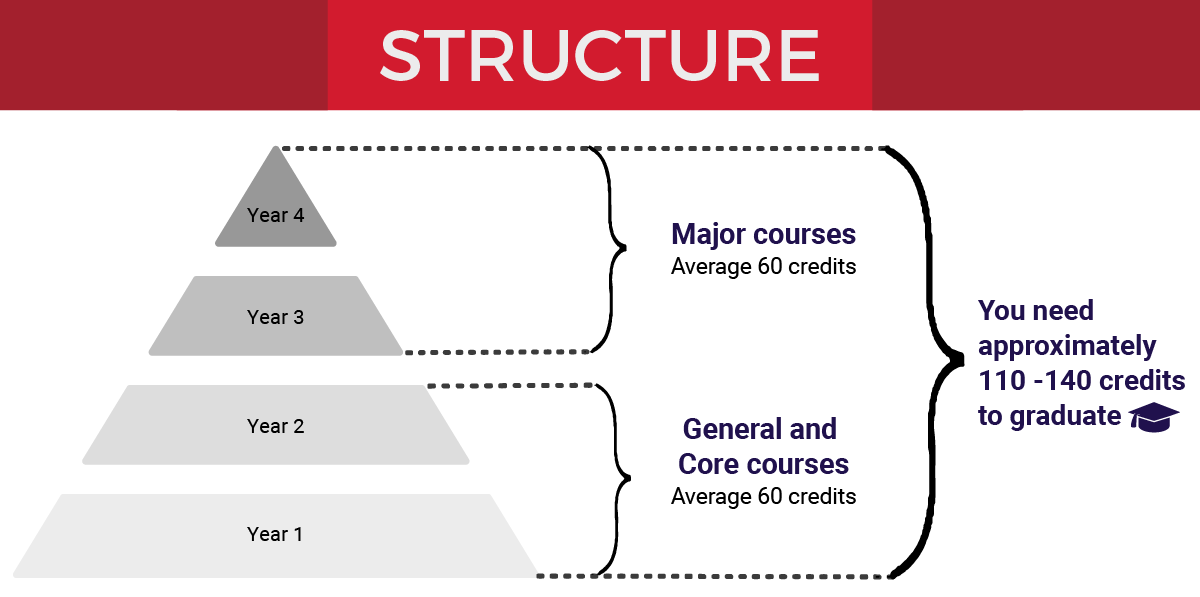 In the first two years, you will take a wide variety of courses, including General Education courses (e.g. Language, Math, Natural Sciences, Fine Arts) and Core Requirements courses related to your Major. In your final two years, you will embark on more advanced courses that are focused on your Major.
Jargon Buster: A "Major" is a discipline or specific area that you have chosen to focus your degree in. An example of a Major would be Chemical Engineering or Biotechnology.
You will typically take about 3 – 4 subjects per semester. Each subject is worth a number of credits or credit hours (between 3 to 5 credits). For example: 4 credits per subject x 4 subjects per semester x 8 semesters = 128 credits.
To obtain an undergraduate degree, you will need approximately 110 to 140 credits.
A key benefit of ADP is that you can take more credits per semester to complete your degree faster, or less credit hours if you would like to take your own time.
Jargon Buster: "Credits" and "Credit Hours" mean the same thing! These 2 terms can be used interchangeably.
a) How Will You Be Graded?
You will be assessed continuously via assignments, coursework, presentations, tests and even extra- and co-curricular activities. Depending on the course & institution, all this can contribute to approximately 70% of your overall assessment, with the remaining 30% via final exams.
Final grades for each subject will be a single score, called the GPA (grade point average) on a 0.0 to 4.0 scale. The top grade is an A, which equals 4.0. This is the standard scale at most colleges and universities.
The final result is called the CGPA (cumulative grade point average) which is also on a 0.0 to 4.0 scale. It is derived from the GPA obtained from all your individual subjects.

#3. Credit Transfers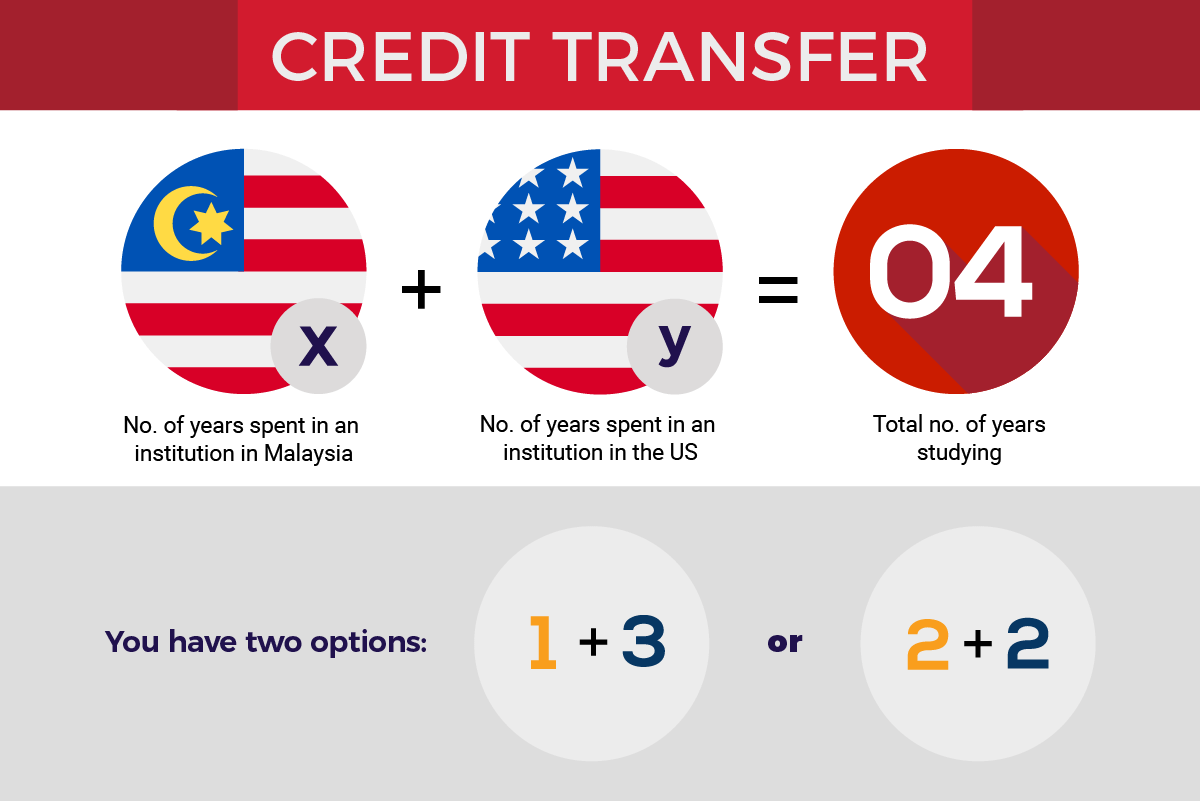 a) What Is a Credit Transfer?
Most ADP programmes in Malaysia are credit transfer programmes, which means that you will need to spend a certain duration studying in Malaysia before transferring to another university (typically in the USA) to complete your degree.
Credit transfer programmes allow you to obtain an American degree without having to complete the full degree programme of 4 years abroad.
b) What does 1+3 and 2+2 mean?
The first number indicates the duration spent in Malaysia at your chosen institution, and the second number indicates the duration spent overseas at a university in the USA.
For example, a 1+3 transfer programme means that you will study your 1st year in Malaysia at your chosen college / university. After that, you will need to apply for a transfer to a university in the USA to finish your remaining 3 years.
It is worth noting that certain course credits taken at your previous institution may not be counted by the receiving university, so it is important to do some research and speak to college counsellors when applying for transfers.
c) What is the difference between "credit transfer" and "twinning"?
With credit transfers, you can transfer to an American university of your choice to complete your degree.
With twinning programmes, the partner university (which you will obtain your degree from, and is usually the university that's located abroad) is already decided right from the start.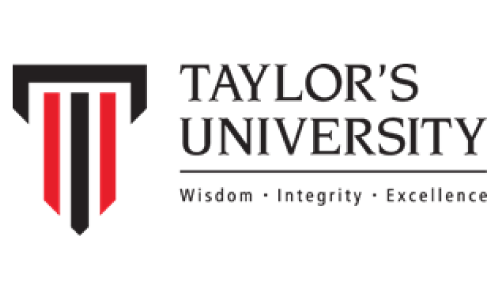 American Degree Transfer Program (Business)
✓Excellent track record with 87% of students transferred to Tier 1 (Top 200) US universities
#4. Why Should You Take ADP?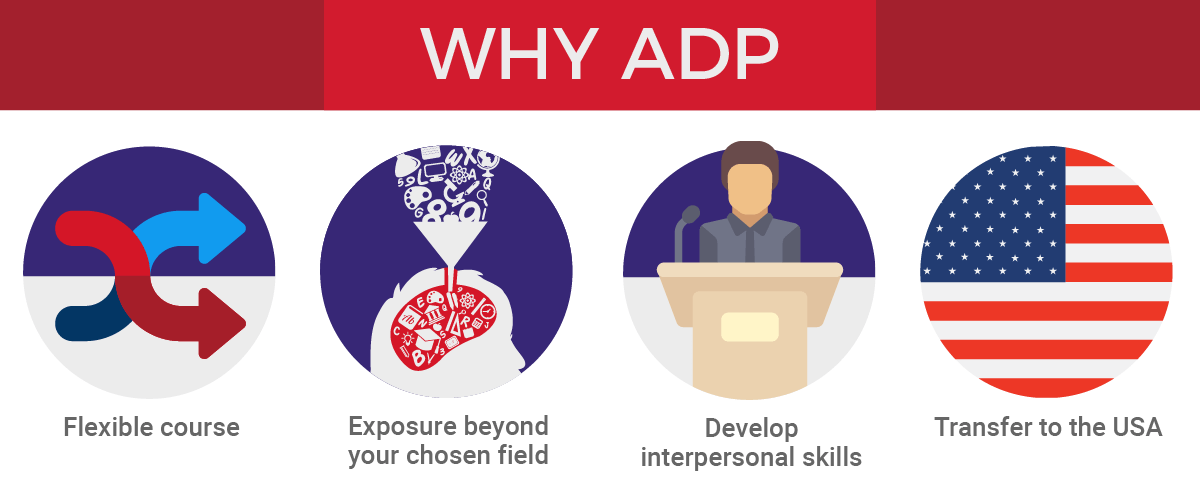 There are many programmes that you can choose from, but here are some of the top reasons why you should take ADP.
(a) ADP is extremely flexible compared to other degrees
One of the most unique features of ADP is its flexibility, where you are able switch majors within 2 years if you decide to do so. This is especially great if you're not sure what you want to study yet.
In addition, you can also complete your degree at your own pace by taking more or less subjects each semester. On average, students take 3 - 4 subjects per semester, but you can take as little as 2 subjects or as many as 6 subjects if you can handle it. The faster you accumulate the required credit hours for your degree (110 - 140 credit hours), the faster you can graduate!
With ADP, you are truly the captain of your own ship!
(b) It gives you exposure to different subjects beyond your chosen field
ADP emphasises on broad-based education, where you will be required to take courses outside of your chosen major. For example, an Engineering student will take courses related to Social Science and Humanities, while Business students will take courses related to Science. This will give you a more well-rounded experience to work effectively with other people outside your field.
With at least 3-4 different subjects every semester, ADP will expose you to at least 30 – 40 different subjects by the time you graduate!
(c) It is a great chance to develop your interpersonal skills
The ADP education emphasises on learning instead of exams. With a continuous learning and testing system, you will be heavily involved in projects, coursework, presentations, extra- and co-curricular activities. Most of the time, you are constantly working or communicating with others.
Students are often expected to speak, ask, or even (politely) challenge your lecturers during discussions in and outside of class. You will be groomed to possess strong communication and presentation skills.
(d) ADP is your passport to enter American universities
ADP is a popular and cost-efficient option if you wish to study in the USA, but want to spend 1-2 years in Malaysia first. It will also ensure that you are well-prepared for the American style of education that focuses on interactive learning and classroom participation.

#5. Who Is ADP For?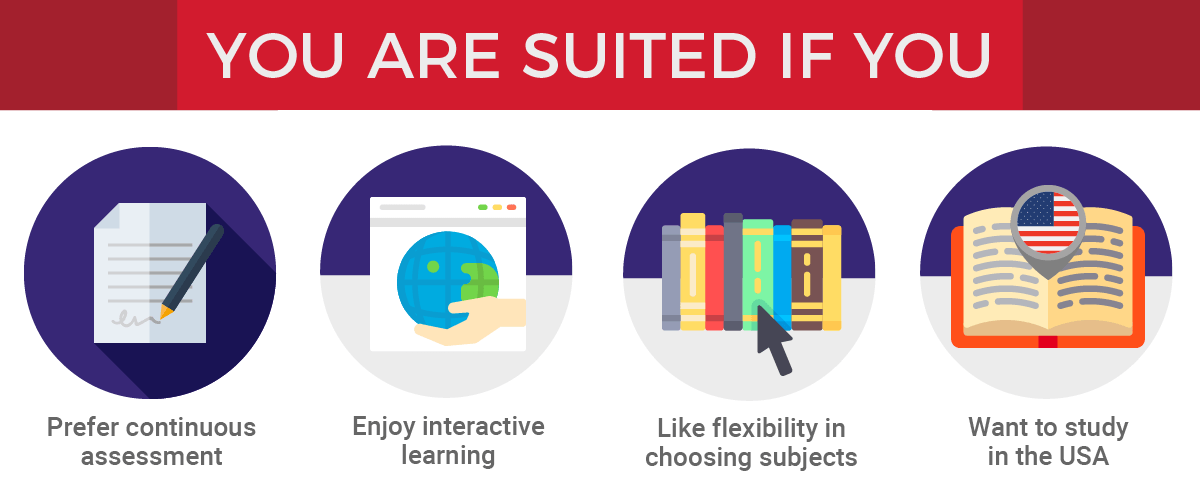 (a) You should consider taking ADP if:
You prefer continuous assessment via presentations, tests and assignments, with minimal score contribution from final exams
You are interested in creative and interactive learning
You enjoy the flexibility of choosing different subjects from different fields
You want to study overseas, especially in the USA and Canada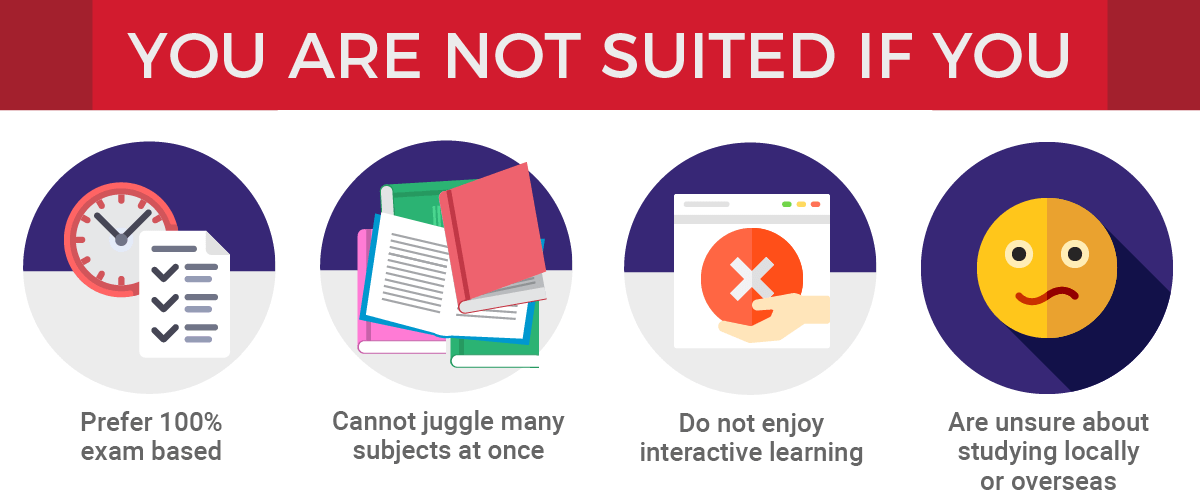 (b) You should NOT consider taking ADP if:
You strongly prefer academically-heavy learning (e.g. assessed based only on exams)
You can't stand studying and switching between different subjects all the time
You do not enjoy projects, speaking in public or interacting with your peers
You are still unsure whether you want to study abroad or locally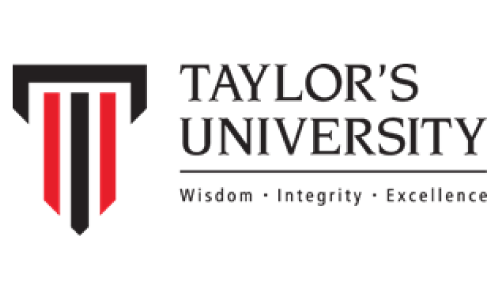 American Degree Transfer Program (Business)
✓Excellent track record with 87% of students transferred to Tier 1 (Top 200) US universities
#6. What Subjects Should You Choose For ADP?
This will be different for every student as it highly depends on your chosen Major.
For example, here is a sample study plan if you plan to major in Business (2+2 programme):
Area
Subject
Credit Hours
Total Credit Hours
Language
English Composition I
3
3
Mathematics
Calculus for Business I
3
6
Calculus for Business II
3

Natural Sciences
(choose 2)

Biological Science
4
6 - 8
Fundamentals of Chemistry
4
Nutrition
3
Physics
3

Social Sciences
(choose 2)

American Government
3
6 - 8
General Psychology
4
Sociology
4

Communications
(choose 1)

Advertising
3
3
Public Relations / Speech
3

Fine Arts
(choose 1)

Introduction to Music
4
3 - 4
Foundations of Acting
3

Major-Related Courses
(Business)

Introduction to Business
3
30
Accounting I
3
Accounting II
4
Microeconomics
3
Macroeconomics
4
Statistics
3
Business Law
3
Buyer and Consumer Behaviour
4
Human Resource Management
3
7 Areas Covered
57 - 62 Credits
As you can see, you will be required to take subjects that are outside of your chosen major,
And since you opted for a 2+2, you will obtain approximately 60 credits in Malaysia, transfer these 60 credits to be accepted by an American university abroad, and complete the remaining 50 – 80 credits at the receiving university (typically 110 – 140 credits required to graduate).
If you choose a different major (e.g. Communications), there will likely be a much longer list of subjects to complete under the "Communications" area, and the required credits under the "Business" area will be reduced to 1 – 2 subjects instead.
PRO TIP
Certain universities may only allow a maximum of 60 credit hours to be transferred. Some may allow slightly less or more. Always check with your college counsellors to avoid taking excessive credits in Malaysia, and not being able to transfer them later on!
#7. Where Can You Study ADP?
ADP is generally offered at private universities in Malaysia. Here are some of the most popular colleges to complete your ADP.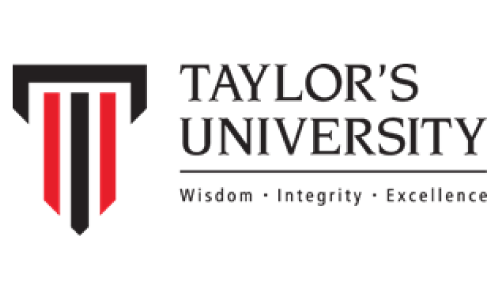 Taylor's University
Subang Jaya, Selangor
American Degree Transfer Program (Business)
Tuition Fees
RM63,760
A further discount of RM1,000 is available for eligible students enrolling in this programme. Contact us to find out more.
Top #284 and 1% in the world
View other institutions
Can't decide which college to study your ADP? Check out our ADP comparison page to compare across all colleges.