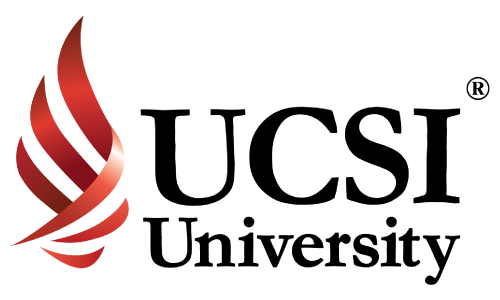 UCSI University
Kuching, Sarawak, Malaysia
Quick Facts
Ranked #300 in the world (QS World University Rankings 2024) and top 1% globally
35 years of experience as one of Malaysia's first private university
100% employability score for all programmes based on MOHE's Graduate Employability 2022 Survey
About UCSI University
UCSI University is a leading private university located in Malaysia, known for its commitment to providing high-quality education, leadership in academic pursuits and engagement with the industry and community. Established in 1986, UCSI has grown steadily over the years and has gained recognition both nationally and internationally for its academic excellence and industry relevance.
UCSI's main campus is located in Kuala Lumpur. The UCSI Kuching campus offers a range of comprehensive programmes in hospitality, tourism, event management, retailing, industrial relations and international business. The campus is strongly linked with the industry's best such as Four Points by Sheraton of Marriott International, the Borneo Convention Centre Kuching, the Sarawak Tourism Board and many more.
UCSI University also runs one of Malaysia's largest university-industry network through its Employment and Co-Operative Placement (Co-Op) programme. This employment support service features over 4,600 global companies who provide UCSI students with at least 2 months of internships each year. The network of firms include Accenture, CIMB, Citibank, Deloitte, DHL, Ernst & Young, Hewlett-Packard, HSBC, KPMG, Maybank, Nestle, Samsung, Schlumberger, Standard Chartered, Ogilvy, P&G, PETRONAS and PwC, among others.
UCSI University Ranking & Reputation
UCSI University is ranked #300 in the world according to the QS World University Rankings 2024, making it the top 1% globally.
---
Why Study at UCSI University

Co-Curricular Activities
Various activities at UCSI allow you to learn valuable character development and leadership skills!

Gain Hands-On Experience
Most programmes have an internship module, ensuring that you are ready for the working world

Diverse Community
Experience different cultures from all around the world, with over 12,000 students from 110 different countries
---
Campus Location
UCSI Kuching is located in Kuching, Sarawak. The campus is surrounded by distinct biodiversity, as well as unique socio-economic and geographical features. Spread over 25.5 acres of land, the campus is located near the vicinity of the famed Borneo Convention Centre.
UCSI University also has branches in 3 other places which are Kuala Terengganu, Kuala Lumpur and Springhill, Port Dickson.
---


---
Courses Offered
UCSI offers a variety of programmes at the pre-university, undergraduate and postgraduate levels. Check out the list of programmes offered by UCSI University here.
Featured programmes at UCSI University
---
Scholarships
UCSI also offers a number of scholarships for all levels of studies. Here are some of UCSI University's scholarships.