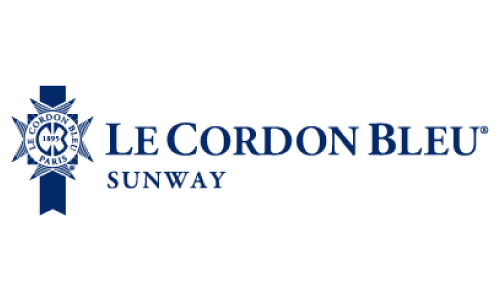 Sunway Le Cordon Bleu
Bandar Sunway, Selangor, Malaysia
Quick Facts
Globally recognised as an award-winning culinary arts institute
Learn from Master Chefs who have worked at Michelin star restaurants
Produces the most sought-after culinary graduates in the industry
About Sunway Le Cordon Bleu
Sunway Le Cordon Bleu Institute of Culinary Arts was formed through the partnership between Sunway Education Group and Le Cordon Bleu. Founded in Paris in 1895, the Le Cordon Bleu culinary arts school has over 120 years of teaching experience and is renowned for achieving excellence in the field of culinary and hospitality. Today, it is the world's leading culinary arts institute with a network of more than 35 schools in 20 countries.
Sunway Le Cordon Bleu offers vocational pathways in culinary arts training where students can pursue the prestigious Le Cordon Bleu diplomas. Their most sought-after programme is the Grand Diplôme, which is offered to students who complete both the Diplôme de Cuisine and the Diplôme de Pâtisserie programmes. Short courses and cooking workshops are also offered for individuals with a passion for cooking.
Le Cordon Bleu is known as the world's premier culinary arts institute and has a legacy of producing the most sought-after graduates in the industry. All Le Cordon Bleu programmes are taught by expatriate Master Chefs who have years of experience working in Michelin star restaurants.
Sunway Le Cordon Bleu Ranking & Reputation
Sunway Le Cordon Bleu was awarded the Best Culinary Institute of The Year in 2016 and 2018 at the World Gourmet Summit Awards of Excellence in Singapore. It was also awarded the Best Pastry 2018 at the same event.
---
Why Study at Sunway Le Cordon Bleu

Award-Winning Culinary School
Le Cordon Bleu is widely recognised for providing world-class culinary arts and hospitality programmes

Distinguished Faculty with Revered Chefs
Learn directly from Master Chefs and professionals who have worked in Michelin star restaurants

Graduates are Highly Sought After
Graduates leave fully-equipped with the professional skills needed to succeed in the culinary industry
---
Campus Location
Sunway Le Cordon Bleu is located in Sunway University, Subang Jaya, which occupies 22 acres of prime land in Bandar Sunway (Sunway City), Petaling Jaya. The RM350 million campus is fully-equipped with academic, hostel and sports facilities. This includes an Olympic-sized swimming pool, a full-sized soccer field, tennis and badminton courts and 24-hour security. It also has one of the largest libraries among private education institutions in Malaysia.
On top of that, Sunway City itself offers a comfortable learning and living environment. The self-contained township features some of the best restaurants and cafés for you to choose from as well as other amenities such as shopping malls, medical centres and public transport.
---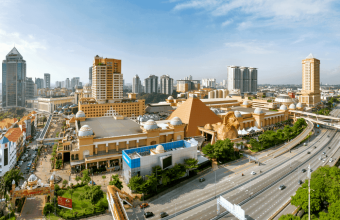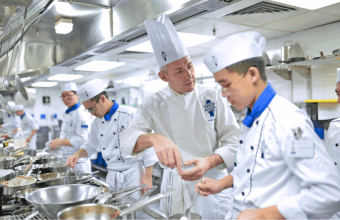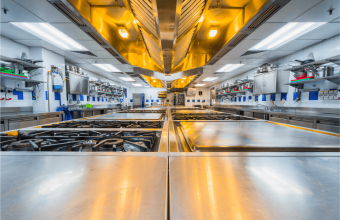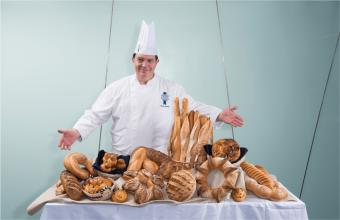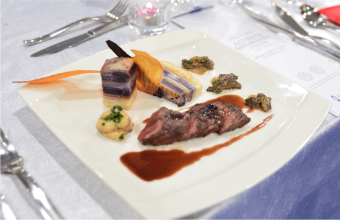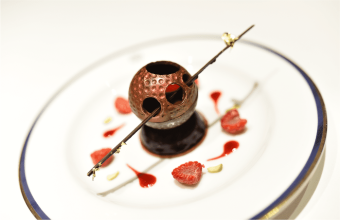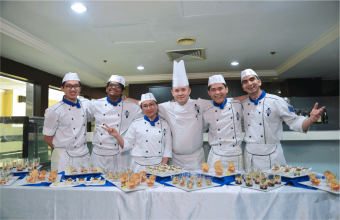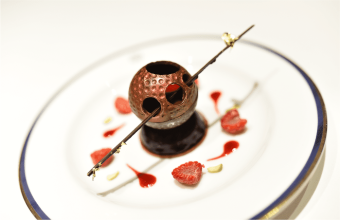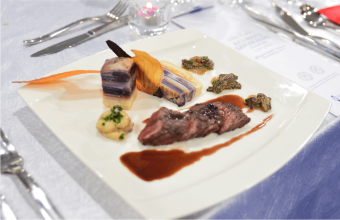 ---
Courses Offered
Sunway Le Cordon Bleu prides itself for its prestigious culinary arts education. Students will get a chance to learn from expatriate Master Chefs who have years of experience working in Michelin star restaurants. Here's the full list of programmes offered at the institute.
Featured programmes at Sunway Le Cordon Bleu