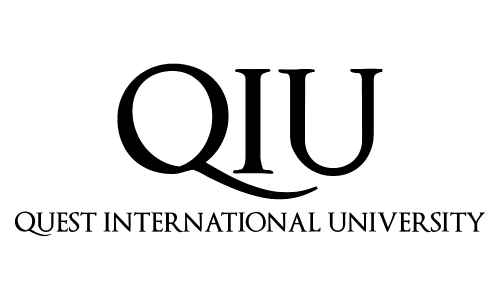 Quest International University (QIU)
Ipoh, Perak , Malaysia
Quick Facts
Comprehensive programmes ranging from medicine, pharmacy and biotech to business, special needs education and computer science
Supportive strategies to help you excel at your own pace with a pledge to leave no one behind
Rated 4-Stars in the latest SETARA rating
About Quest International University (QIU)
Quest International University (QIU), first launched in 2011, is a private university in Malaysia located in Ipoh, Perak. Centred around a unique brand of experiential learning with a pledge to leave no one behind, QIU strives to produce graduates who will change the game and leave a legacy.
The university offers a variety of comprehensive programmes from foundation to degree and postgraduate levels. Some of its programmes include medicine, pharmacy, biotechnology, engineering, computer science, actuarial science, culinary arts and special needs education.
QIU prides itself on producing industry-relevant graduates. Its students are developed for the industry, with their holistic growth kept at the forefront. The university focuses on experiential learning, which means that you will be involved in hands-on training in your studies, ensuring that you are ready for the workplace.
Quest International University (QIU) Ranking & Reputation
Quest International University (QIU) is rated 4-Stars in the latest SETARA rating.
QIU is also one of just 24 institutions in Malaysia that made it into the Times Higher Education Impact Rankings 2023, a global performance table that assesses universities against the United Nations' Sustainable Development Goals (SDGs). The final list includes only 8 private universities in Malaysia.
---
Why Study at Quest International University (QIU)

State-of-the-Art Facilities
QIU is the only private university to have an on-campus pilot plant for pharmacy students, allowing you to practise the process of creating medicines

Industry-Ready Graduates
Focus on experiential learning where you learn by doing, ensuring that you are ready for the job market when you graduate

Lecturers With Industry Experience
Industry advisors and adjunct professors from international companies including Universal Music, Leo Burnett Malaysia, Samsung, Grab and Intel
---
Campus Location
Quest International University (QIU) is located in the historic city of Ipoh, the capital of Perak.
The campus is situated within approximately 5 minutes of Ipoh old town and is in close proximity to the major shopping mall in Ipoh, Ipoh Parade. Nearby amenities include The Store hypermarket, Perak Community Specialist Hospital and the Pekan Baru Police Station.
If you're looking for accommodation, QIU's hostels provide easy access to many amenities. Nestled in the greenery of Sunway City, Ipoh, the hostel is surrounded by cafés and restaurants such as Starbucks and McDonald's, with the Lost World of Tambun water park conveniently located nearby. Bus service is provided between the hostel and the university campus.
---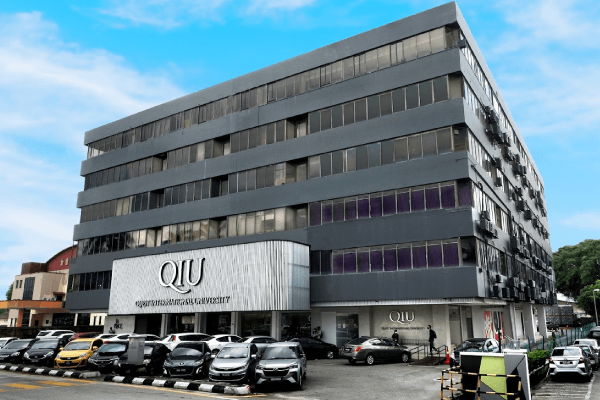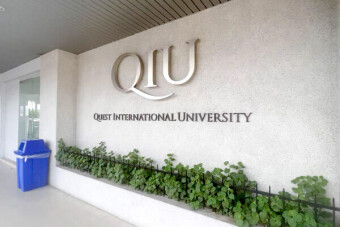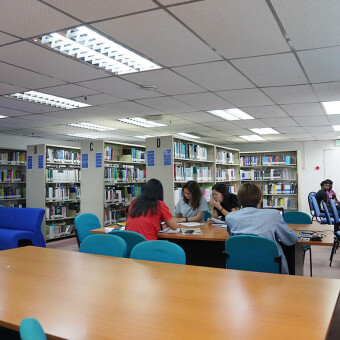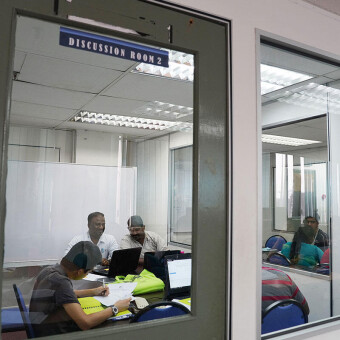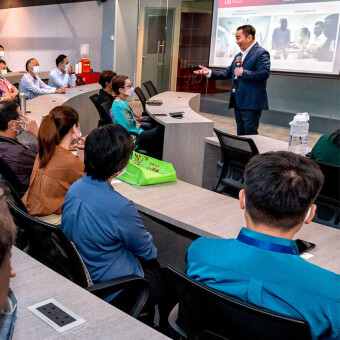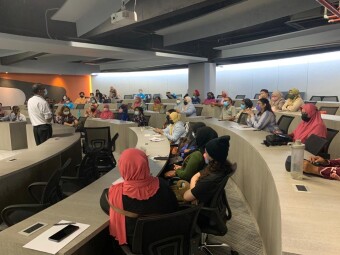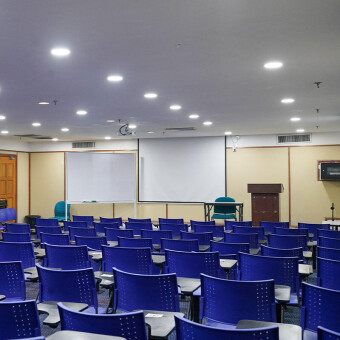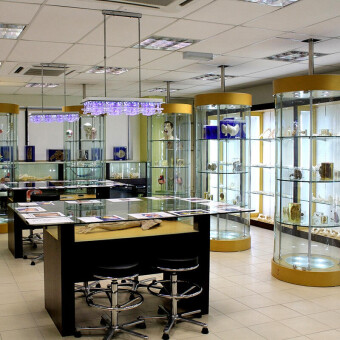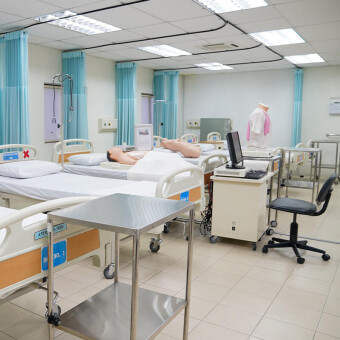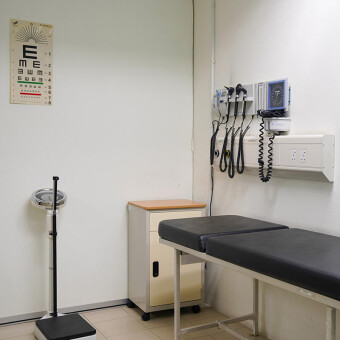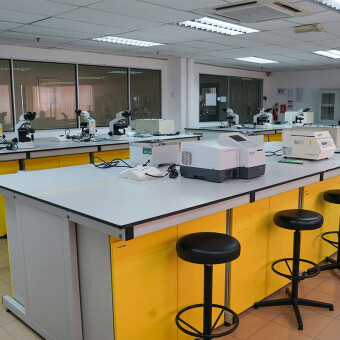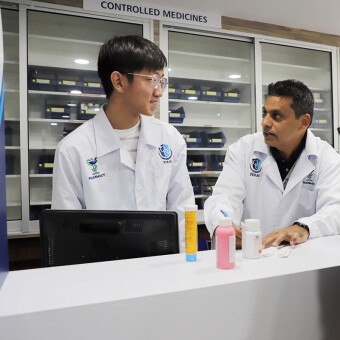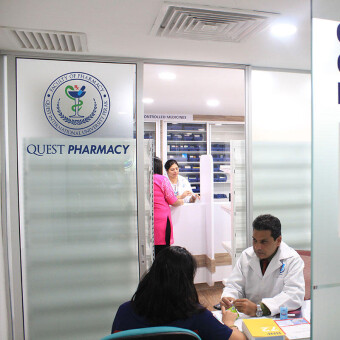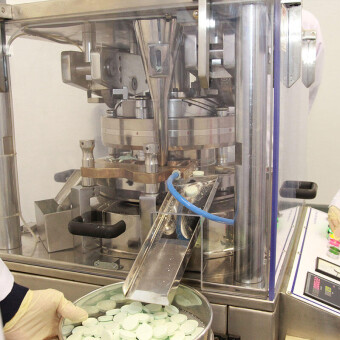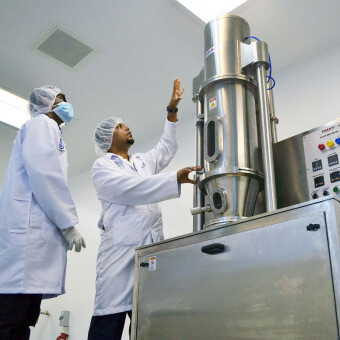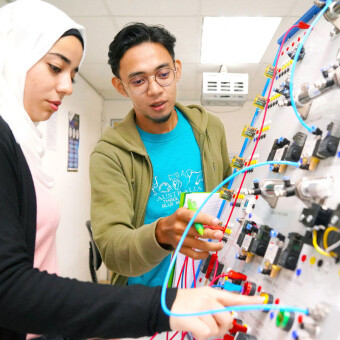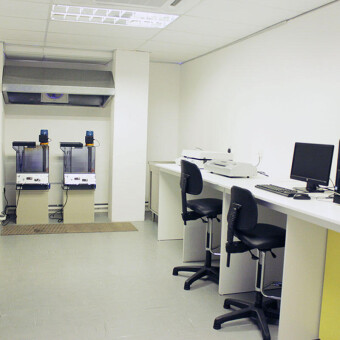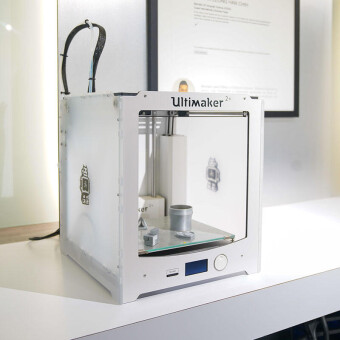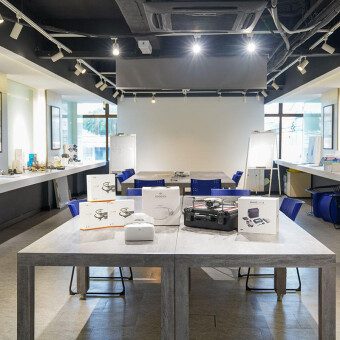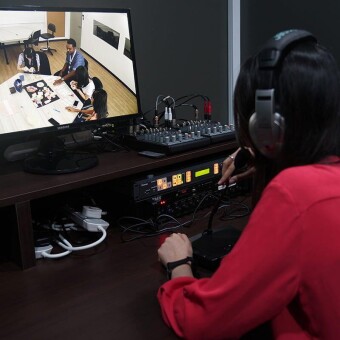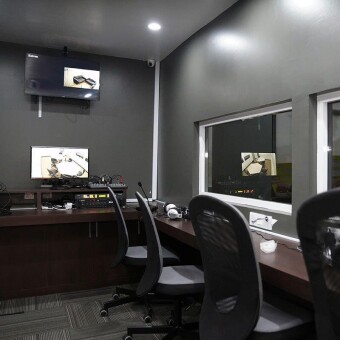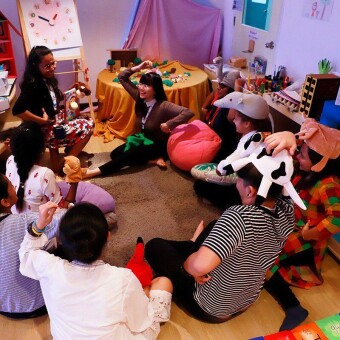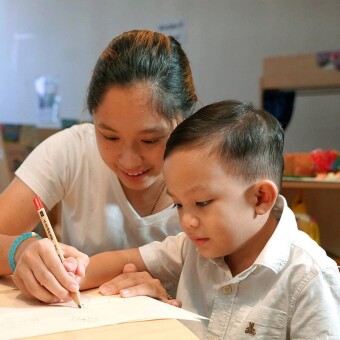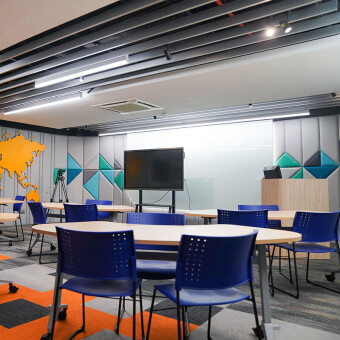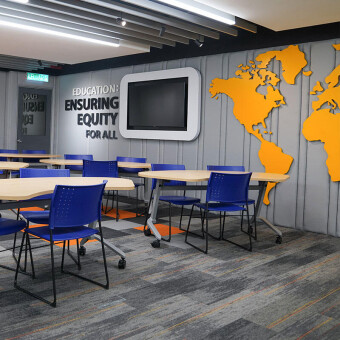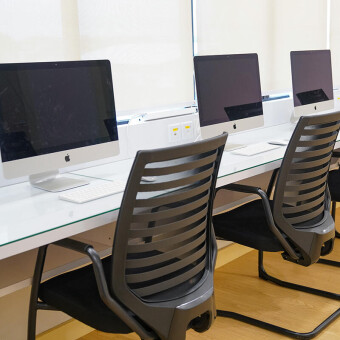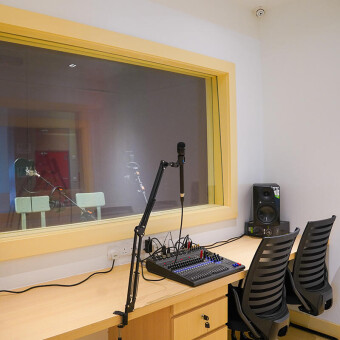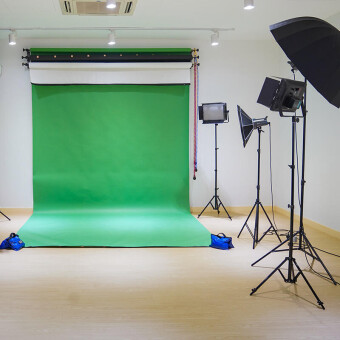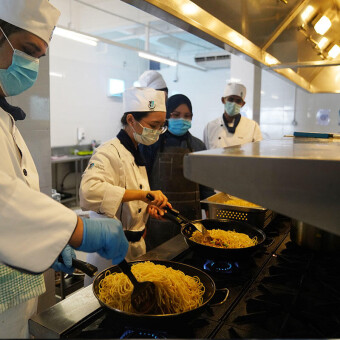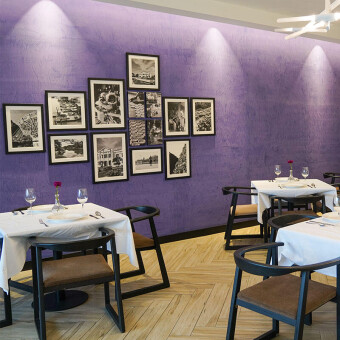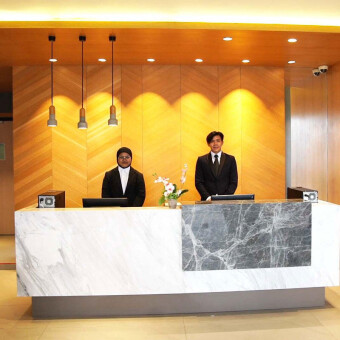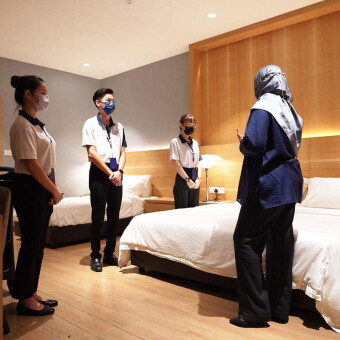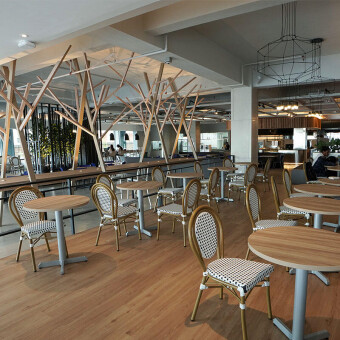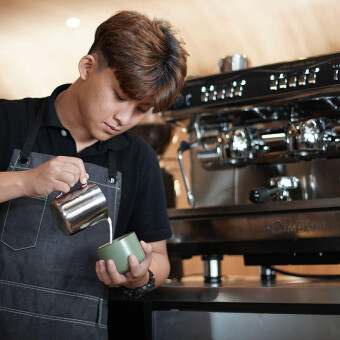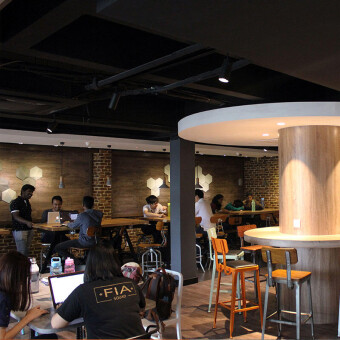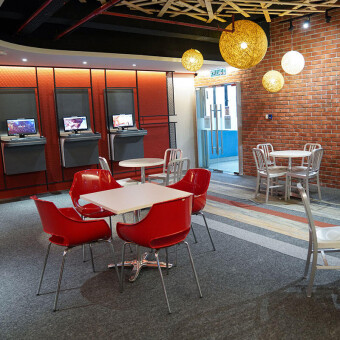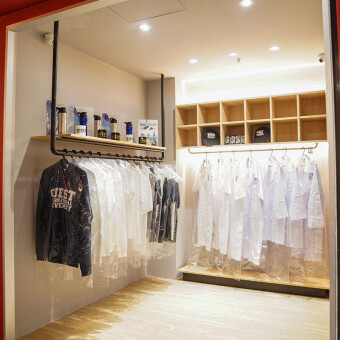 ---


---
Courses Offered
With 7 faculties and 16 schools, QIU offers a wide range of programmes from medicine and health sciences, integrated life sciences such as biotechnology and environmental technology, social sciences such as psychology and education, as well as business, management and hospitality. Check out the list of programmes offered by QIU here.
Featured programmes at Quest International University (QIU)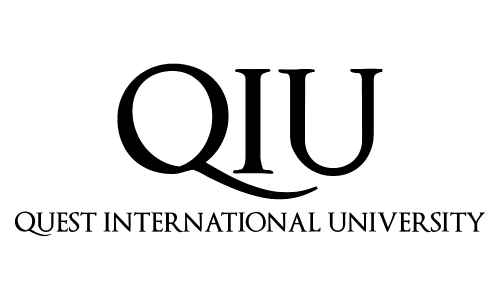 Quest International University (QIU)
Ipoh, Perak
Tuition Fees
RM10,000
A 100% tuition fee waiver is available for students that commit to continuing their degree studies at QIU's MBBS or Pharmacy programme. T&C applies. Contact us to find out more.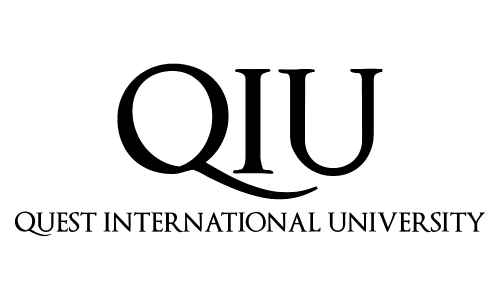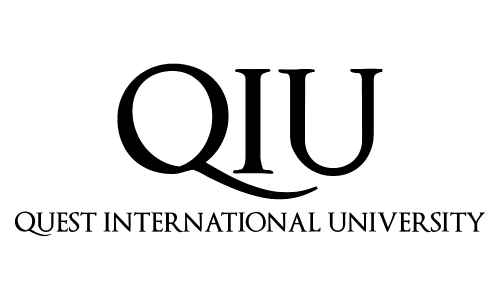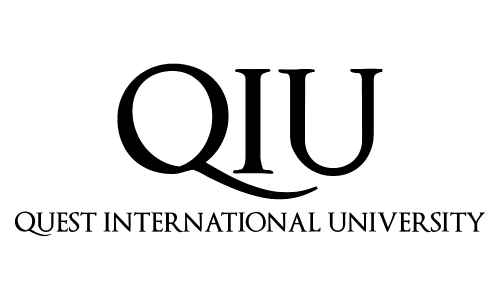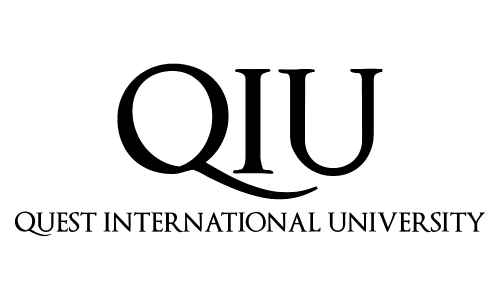 ---
Scholarships
QIU offers up to 100% scholarships for SPM leavers for foundation and diploma programmes. It also provides scholarships for its various degree programmes including medicine and pharmacy. Here are some of QIU's scholarships.