The Complete Guide to Studying STPM in Malaysia
Which stream fits you and what subjects will you study in STPM? Make the best decision by learning the course syllabus and entry requirements.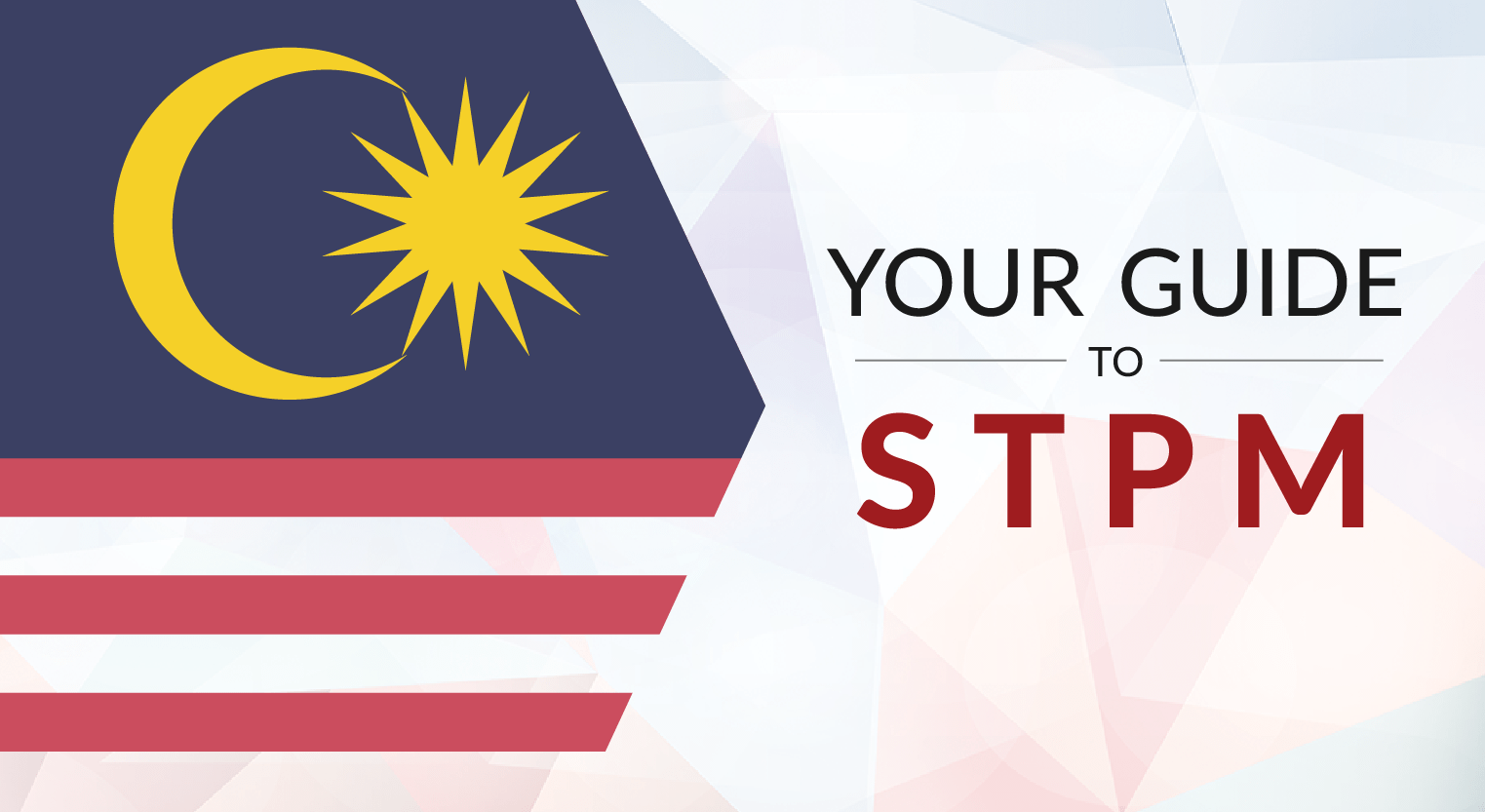 There has always been this preconceived notion that STPM is hellishly difficult and that you should put it as your last alternative. Yet, top scorers are still being churned out year after year. Ultimately, it is all about grit and discipline.
If you've always been unsure whether you should choose this path, here is a detailed guide to STPM to help you make a more informed decision. Understand everything you need to know — from its exam structure and the subjects offered, to how you can apply for STPM — and see if becoming a Sixth Former is the right choice for you!
#1. The Basics of STPM
a) What is STPM?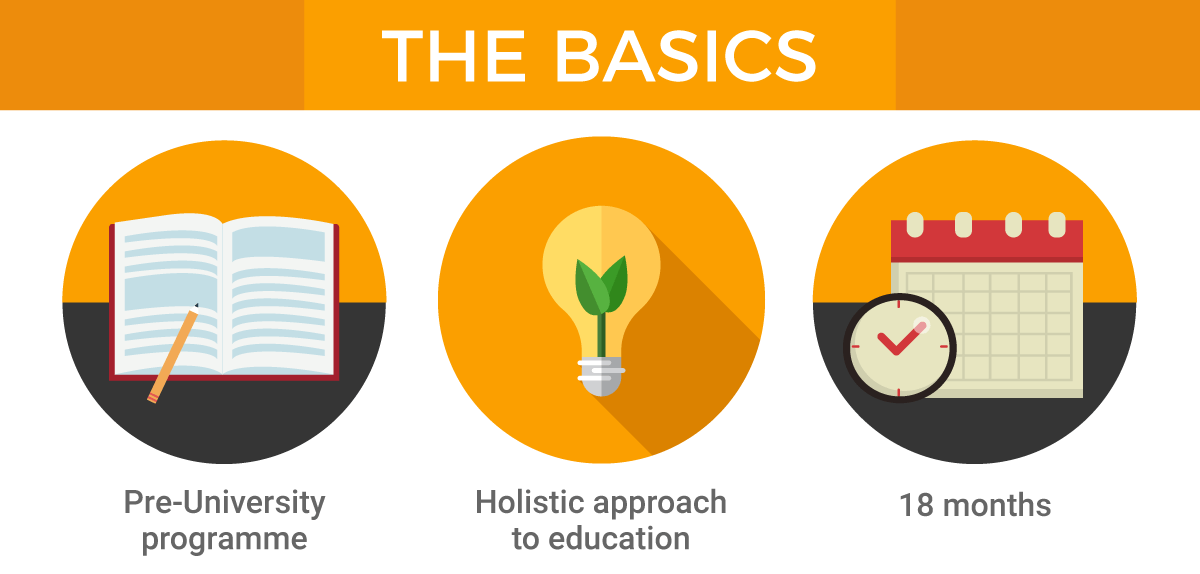 The Sijil Tinggi Persekolahan Malaysia (in English, Malaysian Higher School Certificate or commonly known as STPM) is a Malaysian pre-university programme. This course is one of the many options you have after completing SPM before pursuing a degree at university.
STPM is run by the Malaysian Examination Council, which introduced a new modular STPM format in 2012. Under this new modular system, your results will be monitored and endorsed by a representative from the Cambridge Assessment from the UK to uphold the standard and quality of this programme.
PRO TIP
A modular system means that assessment will be conducted throughout the programme, unlike the old STPM format where assessment is only conducted at the end of the programme.
You will also be taught and guided with a more holistic approach, where soft skills such as leadership, critical thinking and communication skills, are emphasised in the new curriculum.
STPM has always been the option for cost-conscious students (the entire course will cost you less than RM 1,000) who want to pursue competitive degrees in public universities, and for those who will like to keep their options open (STPM is generally widely recognised).
b) How Long Is STPM?
Although a new system has been introduced, the duration of study remains the same.
STPM is 18 months long, with only one intake per year.
#2. How Is STPM Structured?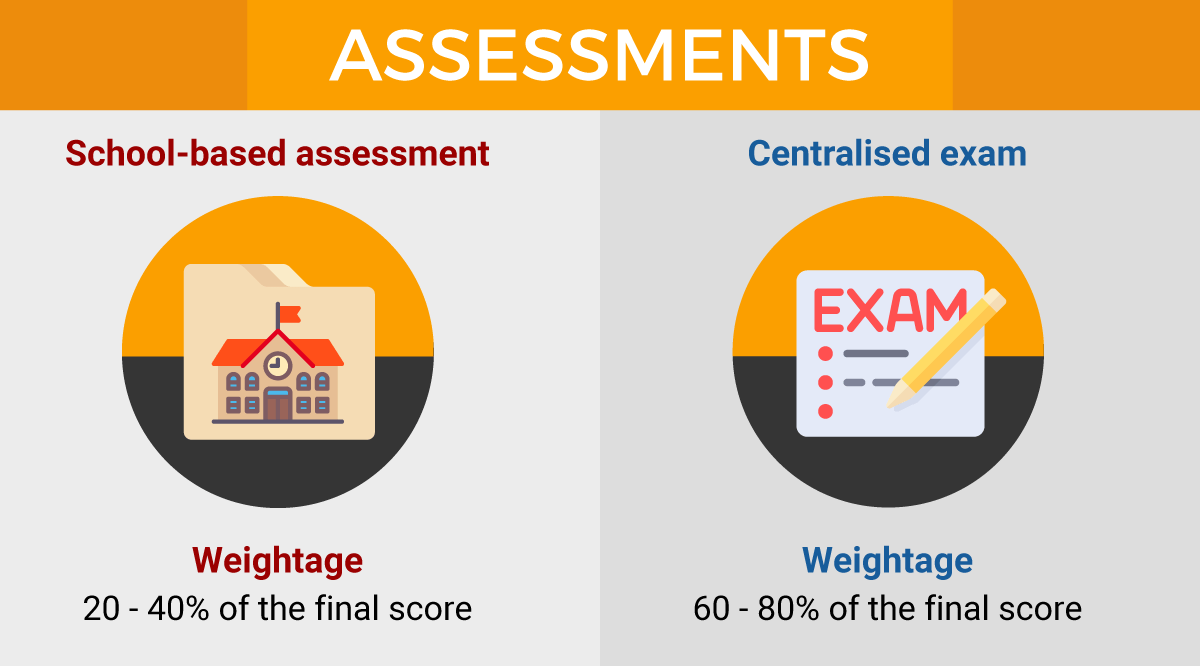 The new STPM curriculum is now separated into three parts, and each part will be independently taught in each term (there will be a total of three terms). Examinations will be held in each term and results will be released by the end of each term respectively.
Under this new format, you will be assessed based on:
School-based assessment (*weightage of 20 - 40% of the final score)
Centralised examination (*weightage of 60 - 80% of the final score)
*weightage differs based on subject
As part of your school-based assessment, you will need to carry out a project work, field study and practical work. On the other hand, the centralised examination will consist of multiple choice, structured, and essay questions.
Each grade carries a specific Subject Grade Point (SGP), with 4.00 (Grade A) as the highest. Your overall SGP will be aggregated by taking into account your four highest SGPs.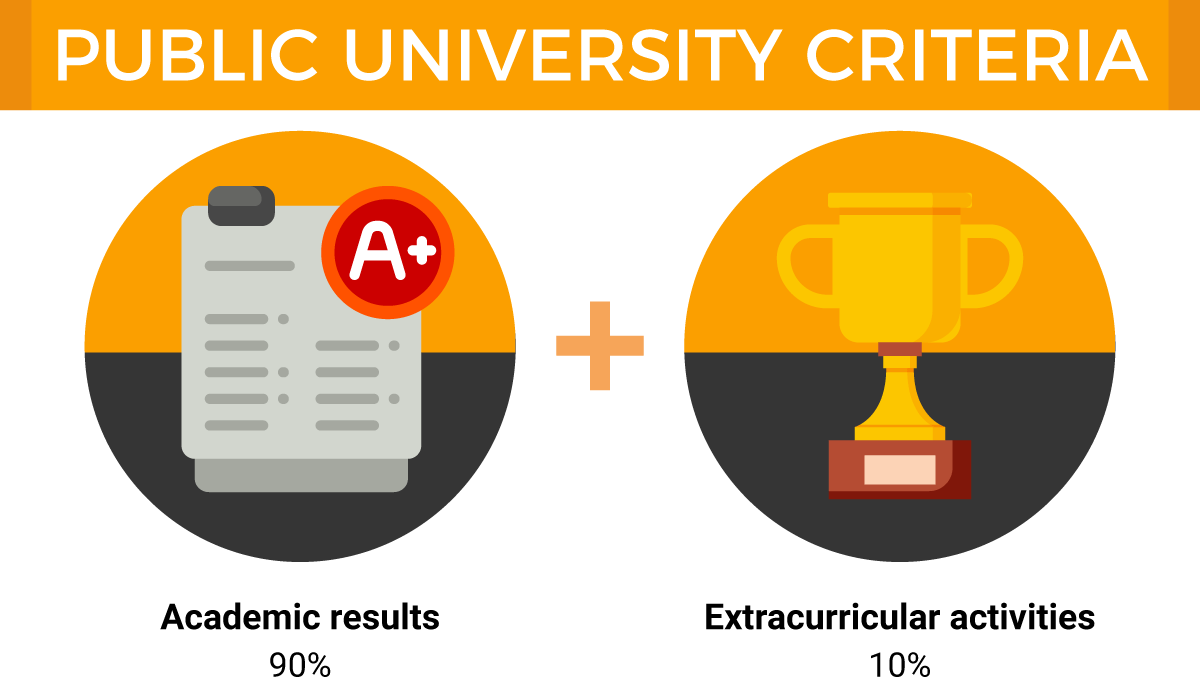 If you are planning to apply for public universities, make sure you participate actively in extracurricular activities as 10% will be taken into account in your total score for your public university admission. You can apply for public universities through Unit Pusat Universiti (UPU) online once you've obtained your STPM results.

#3. What Subjects Can You Choose for STPM?
There will be 23 different subjects to choose from, ranging from Arabic Language to Information and Communications Technology. However, you can only take up to a maximum of five subjects (including the compulsory General Studies). Hence, do choose your subjects wisely!
Not only that, you will also be required to take the supplementary Malaysian University English Test (better known as MUET) during your time in Form Six (or Tingkatan 6). MUET is an English language proficiency test that's compulsory for admission into public universities.
STPM subjects can generally be classified into these several categories:
Categories
Subject Titles in English
Subject Titles in Malay
Language and Literature
*Malay Language
Chinese Language
Tamil Language
*Arabic Language
Literature in English
*Communicative Malay Literature
Bahasa Melayu
Bahasa Cina
Bahasa Tamil
Bahasa Arab
Kesusasteraan Inggeris
Kesusasteraan Melayu Komunikatif
Social Sciences and Religious Studies
*Islamic Law
*Islamic Studies
*History
*Geography
*Economics
*Business Studies
*Accounting
Syariah
Usuluddin
Sejarah
Geografi
Ekonomi
Pengajian Perniagaan
Perakaunan
Sciences and Mathematics
Mathematics M (Management)
Mathematics T (Technology)
Information and Communications Technology (ICT)
Physics
Chemistry
Biology
Matematik M
Matematik T
Teknologi Komunikasi dan Informasi
Fizik
Kimia
Biologi
Arts and Sports
*Sports Science
*Visual Arts
Sains Sukan
Seni Visual
General Knowledge
*General Studies
Pengajian Am
*Subject is taught in Malay
Note: Further Mathematics is no longer being offered after 2014
Normally, schools already have a set combination of subjects that are specifically designed for the Arts and Science streams respectively.
Some of the common set combinations of subjects are:
Desired Tertiary Degrees
Recommended Subjects
Medicine, or other medical or life science courses
General Studies (compulsory)
Mathematics T
Chemistry
Biology
Engineering or other applied science courses
General Studies (compulsory)
Mathematics T
Chemistry
Physics
Accounting, Arts or Social Sciences
General Studies (compulsory)
Mathematics M
Economics
Business, Arts or Social Sciences
General Studies (compulsory)
Mathematics M
Economics
Business Studies
Law or Education
General Studies (compulsory)
Malay Language
Geography
History
PRO TIP
There is an advantage in persevering in Science streams as you can still choose to switch over to Arts later during your university applications. Unfortunately for your friends doing Arts subjects, they cannot make that switch over to Science.
Picking specific subjects that are rarely offered can be quite a hassle as you will need to look for teachers to guide you on the subject. Do consult with your school administrators to get more detailed information on the procedure!
#4. Why Should You Take STPM?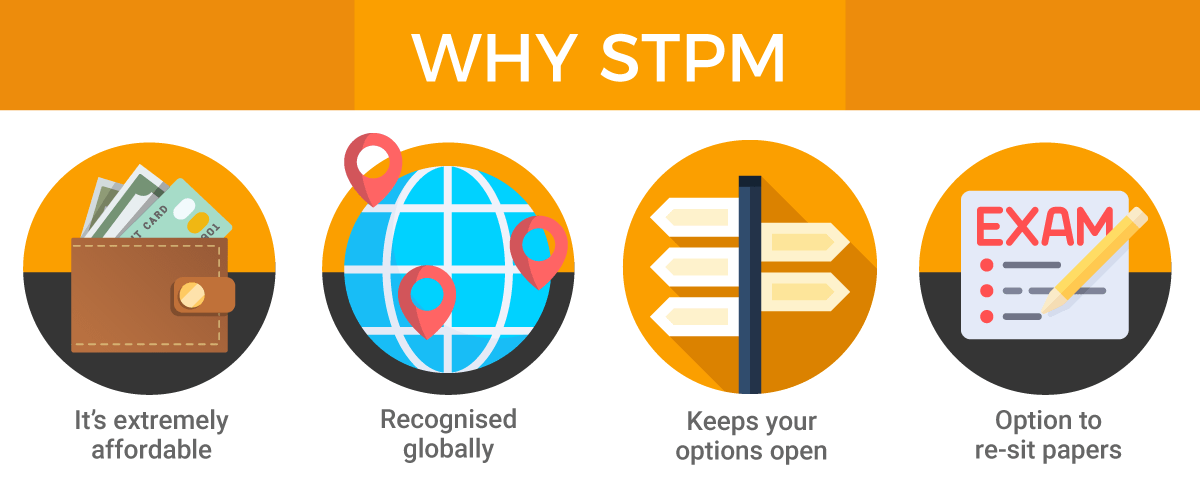 There are plenty of pre-university options that you can consider, such as A-Level, Australian Matriculation and American Degree Program (ADP), not to mention Malaysian-run programmes such as Matrikulasi, Asasi and Diploma.
Compared to them, STPM may not be the most favourable pre-university choice for most SPM leavers. But there are some strong reasons why it is worth considering!
(a) STPM is extremely affordable
In general, the basic fee for the examination is RM120, while the fees for each subject is RM90. If you intend to re-sit a paper, that would be RM50. Coupled with the usual costs typically incurred in a normal secondary school year, the STPM is considered one of the cheapest routes to tertiary education, since you will only need to pay less than RM1,000 for the entire course!
(b) STPM is widely recognised globally
STPM is generally considered equivalent to a variety of pre-university programmes, including the "gold standard" A-Level. It is also recognised internationally by many universities, particular those within the Commonwealth of Nations as well as in the U.S.
(c) STPM keeps your options wide open
STPM allows you to pursue a wide range of degree courses upon successful completion. You can also use your STPM results to apply for degrees locally at BOTH public and private universities, and also universities abroad (provided that they recognise STPM, which is usually the case for a number of institutions).
(d) You are allowed to re-sit papers to improve your grades
Your grades matter a lot if you are aiming to get into degrees like Engineering, Medicine, Law and Architecture. And at public institutions, it can be very competitive. If you do not feel satisfied with the grade that you have obtained in a particular term, you are allowed to retake your examination to improve your score!
Fun Fact: The Education Ministry has loosened the dress code for Form 6 students where they are no longer obliged to don school uniforms anymore!
#5. Who Is STPM For?

(a) You should consider taking STPM if:
You are seeking for a 'cost-effective' pre-u and tertiary education route
You are naturally motivated and independent in your learning
You are looking for a challenging learning environment
You want to enrol into a public university
You want more time to decide which degree course you want to pursue

(b) You should NOT consider taking STPM if:
You want to be able to obtain a university degree as soon as possible
You do not want to risk not being able to get the university course of your choice (spots for public universities can be highly competitive, especially with popular courses)
You are more of a hands-on person than an academic

#6. How Can You Apply to Study STPM in Malaysia?
There is no application process to study STPM.
Generally, you will have no problem securing a place in Form Six (if you did not get Matrikulasi) when you meet these minimum requirements in SPM:
Compulsory credit in Malay Language and pass in History, and
For Science stream - Total grade values of best three subjects (to be safe, your three Science subjects) do not exceed 18 units, or
For Arts stream - Total grade values of best three subjects do not exceed 12 units
If you have achieved the above results, you will be offered a place to take STPM. You can check if you have been offered a place and accept this offer online through the Ministry of Education's website. For students who did not get a place in Form Six, you can go to the State Education Department (JPN) office to submit an appeal.
Do remember to print out your offer letter and bring it along with you on registration day at school.
There are unit points (grade value) assigned to your grades in SPM. The unit points are assigned based on the table below:
| Grade | Grade Value |
| --- | --- |
| A+ | 1 |
| A | 1 |
| A- | 2 |
| B+ | 3 |
| B | 4 |
| C+ | 5 |
| C | 6 |
| D | 7 |
| E | 8 |
| G | 9 |
An important website that you need to know is the Majlis Peperiksaan Malaysia (MPM), where you will need to access this in order to register for STPM exams (don't worry, your school teachers will be able to guide you through this process). In addition, you can also check your STPM results on the MPM website.
PRO TIP
Due to fierce competition from Matrikulasi and Asasi students, STPM students may not always get their desired degrees at public universities (especially those that are in high demand, such as Medicine and Dentistry). That said, STPM is really not as hard as many assume it is. With the right mindset, diligence and disciplined effort, you can do well!