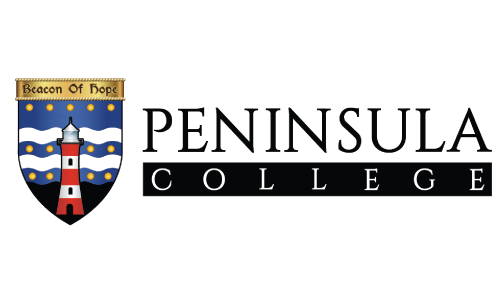 Peninsula College
Klang, Selangor, Malaysia
Quick Facts
Its Lighthouse Campus in Shah Alam is located within a logistics company, providing students with an immersive experience
Focus on work-study schemes and job placements to ensure students' success
Rated 5-Stars in the latest MyQUEST rating
About Peninsula College
Peninsula College, formerly known as ALC College, is a reputable private college owned by the PKT Logistics Group, a leading logistics service provider in Malaysia. The college is part of PKT's corporate social responsibility (CSR) efforts, where education is one of its five CSR pillars.
Peninsula College offers a range of quality programmes, from post-SPM courses such as diplomas, foundation and A Levels to undergraduate degrees and MBA. In line with PKT's strength, its focus is on Logistics, Business, Accounting and Hospitality. Peninsula College also has a partnership with the University of Gloucestershire, UK, with options for 3+0 and twinning.
In an effort to bridge the gap between academia and the working world, Peninsula College's Lighthouse Campus is set up right within PKT's logistics hub that has a massive warehouse and distribution centre. This enables students to learn not just in the classroom but also in a work environment. Similarly, the Ship Campus will also be located inside the One Auto Hub, slated to be one of the largest automotive logistics providers in the country.
Peninsula College Ranking & Reputation
Peninsula is rated 5-Stars in the latest MyQUEST rating.
---
Why Study at Peninsula College

Campus in a Real Working Environment
Its Lighthouse Campus is set up right within a logistics hub, providing you with exposure to the working world


Work and Study Approach
Students can work part-time at PKT's various corporate departments during non-contact hours


Lucrative Scholarships Available
Up to 100% worth of scholarships are available for top achievers for all programmes

---
Campus Location
Peninsula College's City Campus is conveniently located inside the Klang Parade Mall in Klang, Selangor. The campus has a modern British-esque interior with state-of-the-art facilities. As it's situated in a mall, students will have ample access to various amenities such as restaurants, retail stores, hypermarkets and entertainment.
Peninsula College has 2 branch campuses — the Lighthouse Campus in Shah Alam, Selangor and the Ship Campus in Batu Kawan, Penang.
---