The Complete Guide to Studying Optometry in Malaysia
Aspire to become an optometrist in Malaysia? Start with an optometry course. Browse through different study pathways and compare top universities with this guide.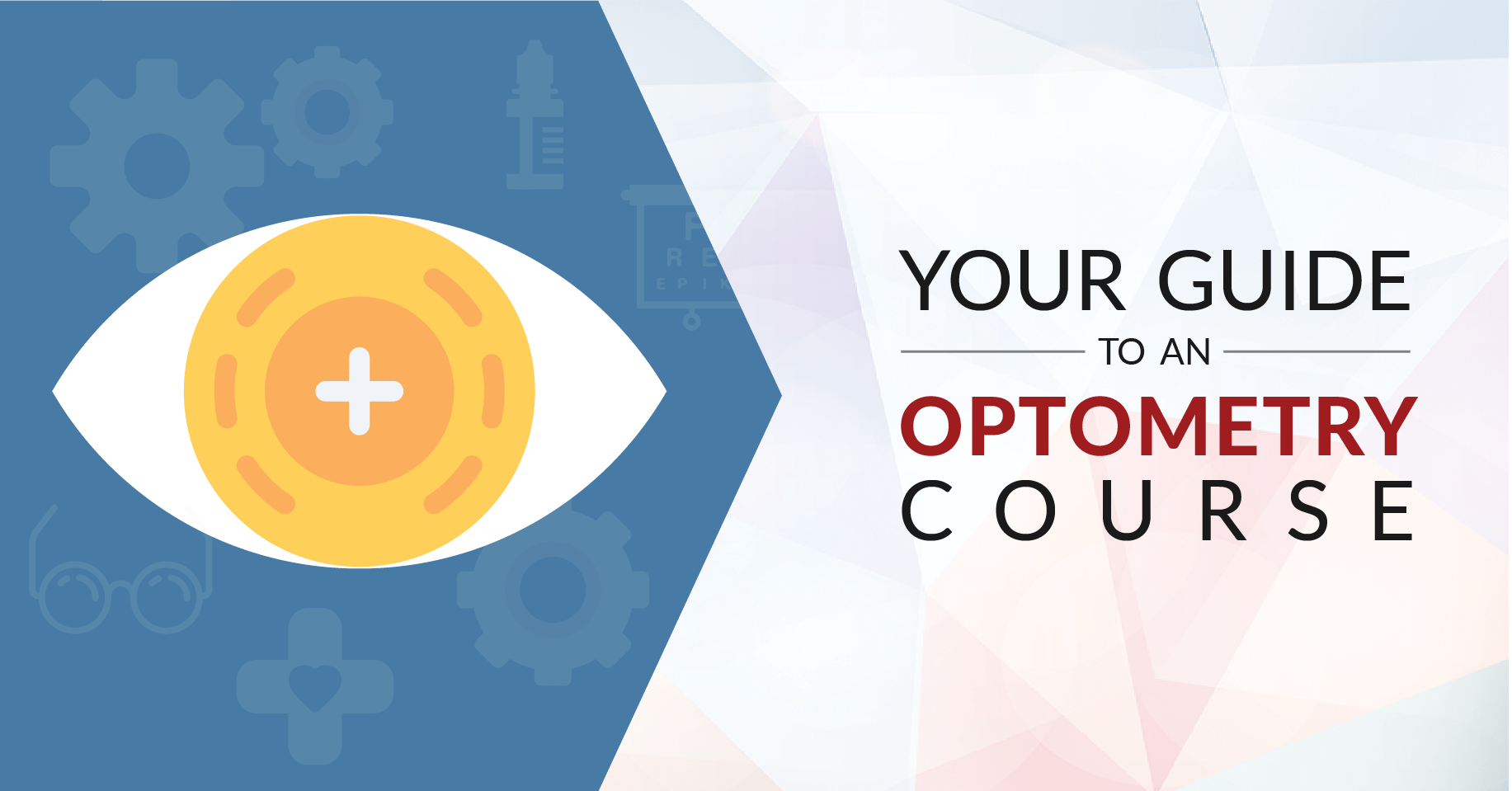 Did you know that the eye is the only place in the human body where you can see blood vessels clearly without cutting into the tissue?
Because of this, your eyes can give crucial clues about your health, allowing healthcare providers like doctors and optometrists to spot life-threatening conditions such as arthritis, diabetes and even tumours.
If the prospect of protecting and preserving one of the most valuable organs of the body excites you, a career in Optometry might be worth considering.
Want to learn more about what's in store for you as an optometrist? Find out all you need to know about studying an Optometry course in Malaysia.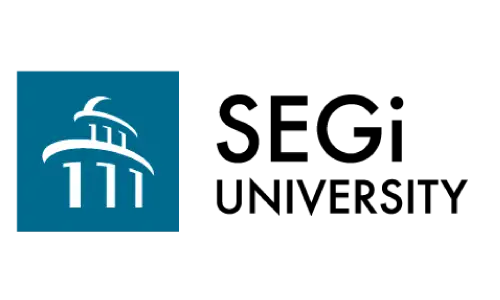 Bachelor of Optometry (Hons)
✓Emphasises clinical practice, with clinical training taking place as early as year 1 in hospital eye departments and private optometry/ophthalmology practices
#1. The Basics of Optometry
a) What Is Optometry?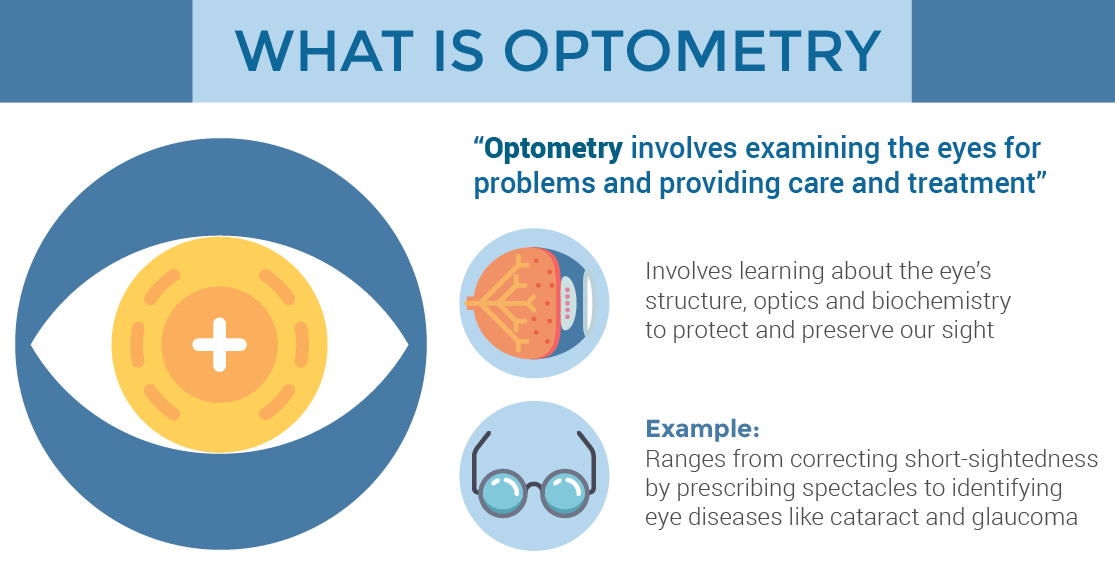 Optometry involves examining the eyes for problems and providing care and treatment to maintain and restore the eyesight of a person.
Just as how a doctor diagnoses and treats patients when they are sick, an optometrist conducts eye examinations to detect and treat vision problems and eye diseases.
From correcting short-sightedness by prescribing spectacles to identifying eye diseases like cataract and glaucoma, optometrists provide valuable eye-related services. Although optometrists are healthcare professionals, they are, however, not considered to be "doctors".
Studying an Optometry course will allow you to learn more about the eye's structure, optics and biochemistry and be a part of a profession that strives to protect and preserve one of our most precious senses — sight.
b) What's the Difference between an Optician, Optometrist and Ophthalmologist?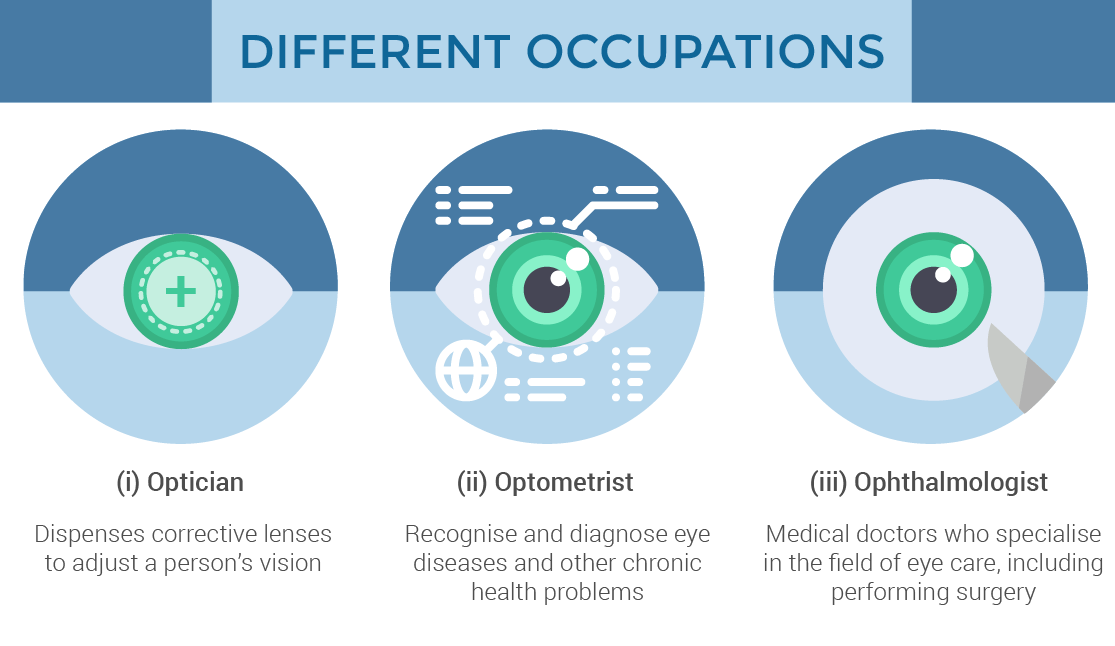 While these 3 job occupations may sound the same, each plays a different role in safeguarding and maintaining the function of your eyes.
If you're not sure whether to go to the nearest optical shop or head to the hospital to see an eye specialist, here are the differences between these 3 common "eye doctors".
(i) Optician
Opticians are responsible for dispensing corrective lenses to adjust a person's vision.
They are skilled in giving advice on the fit and comfort of spectacles and recommending lenses, tints and coatings for optimum visual performance. You can think of opticians as eye technicians, where they are particularly knowledgeable in the mechanics of eyewear.
Unlike in other countries, opticians in Malaysia are allowed to write prescriptions for spectacles and contact lenses, but only if they are certified by the Malaysian Optical Council (MOC).
Most opticians have a relevant opticianry qualification that is at a Certificate or Diploma level.
(ii) Optometrist
Optometrists are qualified to perform comprehensive eye examinations, detect visual problems and prescribe spectacles and contact lenses.
In contrast to opticians, optometrists are trained to recognise and diagnose eye diseases and other chronic health problems like diabetes, hypertension and high cholesterol levels, since the eyes can give telltale signs of such conditions.
Optometrists have a higher level of education compared to opticians with a Degree in Optometry.
(iii) Ophthalmologist
Ophthalmologists are medical doctors who specialise in the field of eye care.
They provide the entire spectrum of eye care, including treating specific eye diseases and performing eye surgery, both of which are not done by opticians and optometrists. It's helpful to think of them as eye surgeons or eye specialists.
In addition to having a Degree in Medicine, ophthalmologists also have a Postgraduate qualification in the field of ophthalmology.

#2. Studying an Optometry Course
a) Entry Requirements & Qualifications
To pursue a course in Optometry, you will need to have the necessary academic results as determined by the respective colleges and universities.
(i) Diploma in Optometry
The minimum entry requirements for a Diploma in Optometry are:
SPM / O-Level: Minimum 3 credits, including at least 2 credits in Biology, Physics, Chemistry or Mathematics; or
Fellow of British Dispensing Opticians (FBDO): Minimum of a pass
A Diploma in Optometry (sometimes also known as Diploma in Opticianry) is usually 3 years long. Throughout the Diploma course, you will learn about eye anatomy as well as materials and designs for optical lenses and spectacle frames.
Completing a Diploma in Optometry will allow you to work as an optician.
However, if you want to gain more in-depth knowledge about eye treatment and diseases and dive into a career as an optometrist, you will need to continue on with a Degree in Optometry.
(ii) Degree in Optometry
You will need to complete SPM or an equivalent qualification plus a Pre-University, Foundation or Diploma in order to pursue a Degree in Optometry.
Here are the minimum entry requirements:
Important Note: It's best to do your research first as some colleges or universities may set their entry requirements higher than stated above.
The duration for an Optometry Degree is 4 years, where you will gain comprehensive knowledge in order to be able to proficiently deal with various eye conditions, injuries and diseases.
As part of your course, you will also be required to undergo clinical training, where you have the opportunity to gain practical skills by working in clinics, optometric practices, refractive surgery (LASIK) centres or eye departments in hospitals.
b) How Does Your Education Pathway Look Like?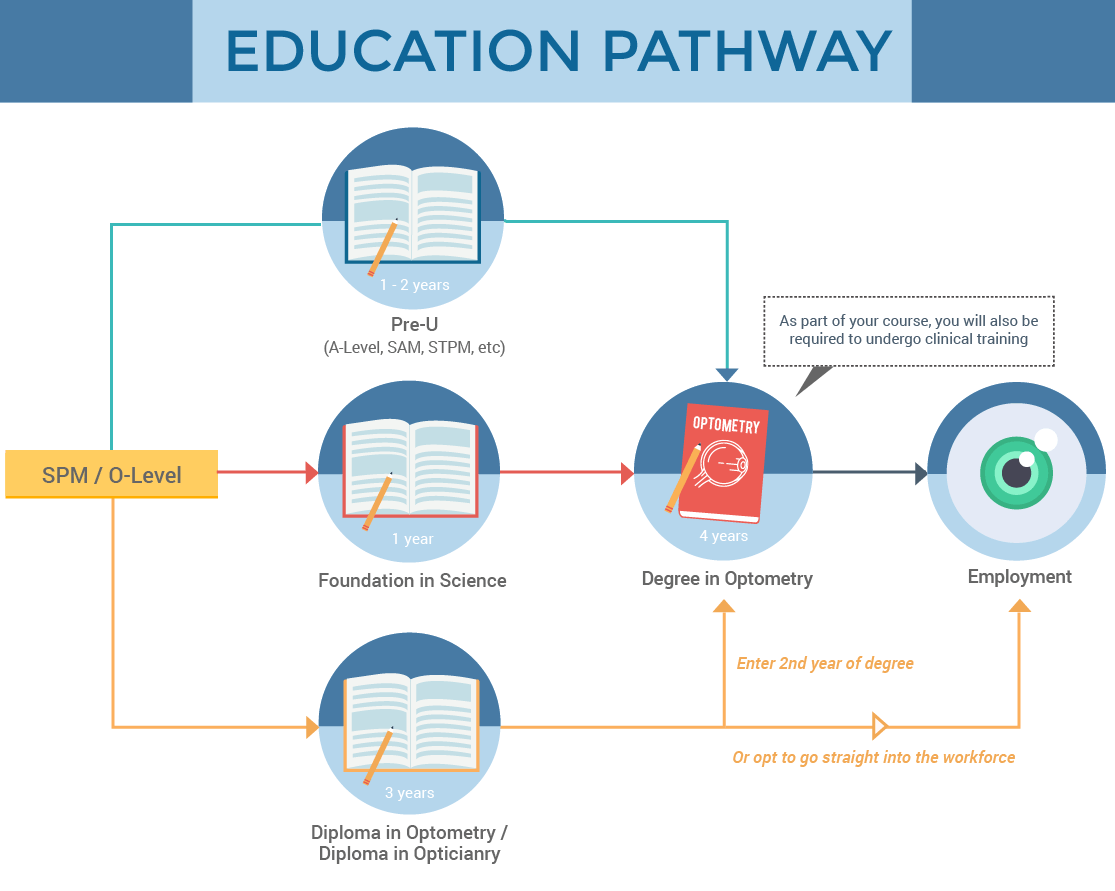 Once you have completed SPM, you can opt to take a Pre-University course (e.g. A-Level, STPM, Australian Matriculation, etc.) or pursue a Foundation in Science instead. Subsequently, you can then pursue a Degree in Optometry, which will lead you to a career as an optometrist.
Alternatively, you can also opt for a Diploma in Optometry. Upon successful completion, you can join the workforce immediately as an optician, or continue on with an Optometry Degree.
c) What Will You Study in Optometry?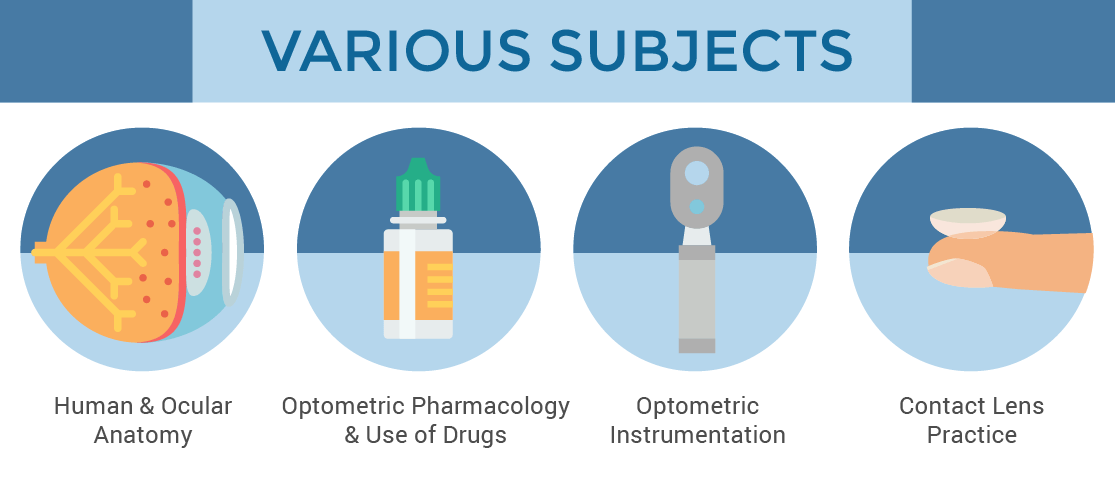 As part of your studies, you will discover scientific principles that form the basis of optometry, including the anatomy of the eye, properties of light and processing of vision in the brain.
In addition to learning how to use optometric instruments, you will also be exposed to eye diseases, pharmacology and contact lens practice.
Here are some of the common subjects you will learn in an Optometry course:
Human & Ocular Anatomy
Geometrical & Physical Optics
Optometric Pharmacology & Use of Drugs
Optometric Instrumentation
Ocular Diseases
Behavioural Science in Vision Care
Low Vision
Binocular Vision
Contact Lens Practice
Primary Care Clinic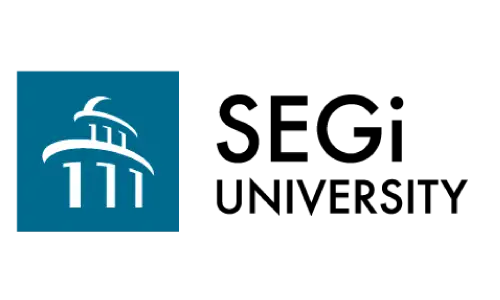 ✓Direct pathway into SEGi University's Health Science and Engineering degree programmes
#3. Why Should You Study Optometry?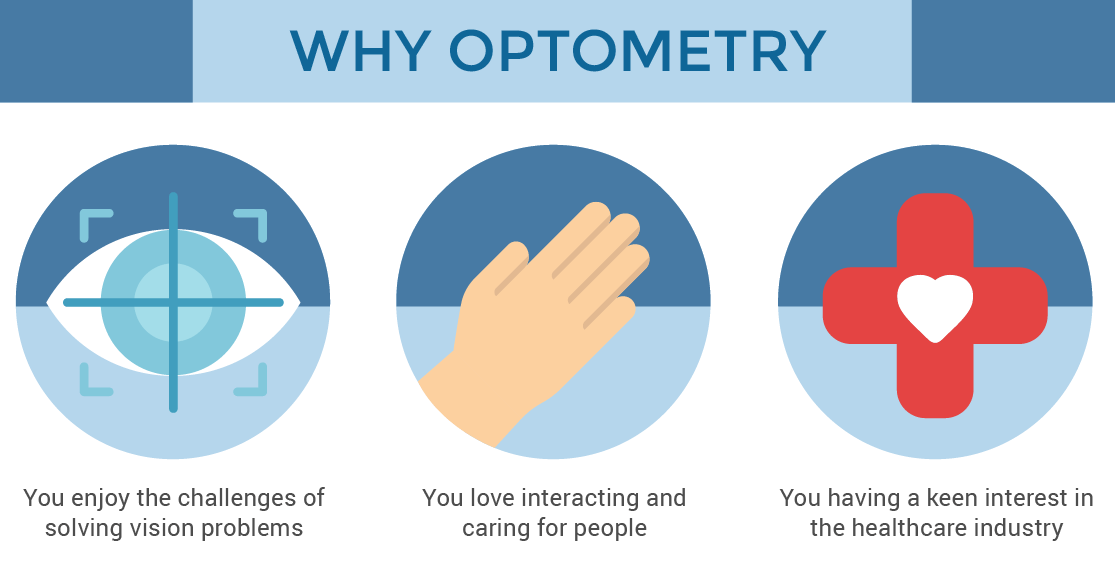 If you're looking for a course that combines science, problem-solving and working with people on a daily basis, Optometry can be a rewarding career.
Here is a shortlist of reasons why Optometry can be a great course to study.
(a) You enjoy the challenges of solving vision problems
There is so much more to your eyes than correcting for long and shortsightedness.
On a given day, you may have a patient having problems with his contact lens, a young child requiring an assessment of a suspected lazy eye and an elderly needing advice on age-related eye diseases like cataract or glaucoma, not to mention conducting comprehensive eye exams and identifying complex ocular conditions.
Every patient represents a new puzzle for you to solve. So if you enjoy the challenge of finding solutions to vision problems, Optometry may be the right course for you.
(b) You love interacting and caring for people
Are you someone who loves working with people? Always find yourself caring for others, even on your worst days? Can't imagine yourself tied to a cubicle job?
A career in Optometry will allow you to meet and serve people from all walks of life. Not a day will go by without you helping someone, whether it's a 13-year-old getting excited about her new contact lenses or a 72-year-old who is relieved that his glaucoma drops are finally working.
As an optometrist, you will gain deep satisfaction in improving someone's quality of life. After all, the eyes aren't just the window to your soul; they also allow you to understand and capture the beauty of the world around us.
(c) You having a keen interest in the healthcare industry
There are 285 million people in the world who are visually impaired. 80% of all these cases could have been prevented or cured, the majority of which are uncorrected refracted errors (e.g. nearsightedness, farsightedness, astigmatism).
Not only that, since the eye is the only place in the body where you can clearly see blood vessels without cutting into the tissue, optometrists are therefore some of the first people to spot life-threatening conditions like diabetes, high blood pressure, high cholesterol and even tumours.
If you have a desire to contribute to the professional healthcare community, don't limit yourself to thinking that being a doctor, dentist or pharmacist are your only options. Optometrists play a crucial role too!

#4. What Skills Do You Need for an Optometry Course?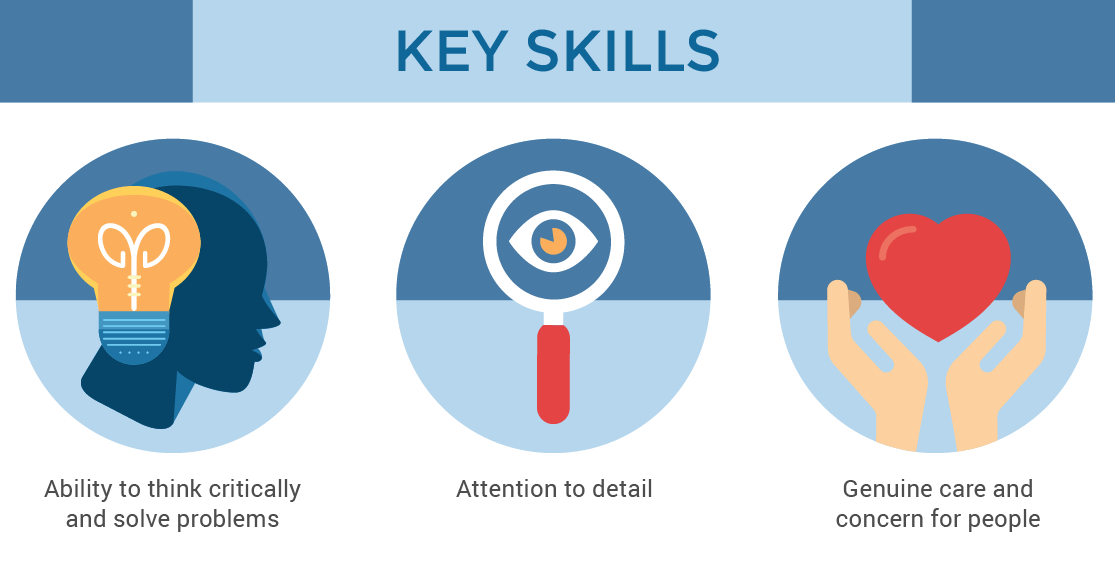 While being scientifically-inclined is a given, here are certain attributes that you may need to succeed in an Optometry course.
(a) Ability to think critically and solve problems
The human eye is one of the most complex organs in your body, with over a million nerve fibres for each optic nerve.
With so much going on, vision problems can at times get quite complicated. On the surface, a patient may be coming in with an open-and-shut case of shortsightedness, but a closer examination may reveal something more sinister.
As an optometrist in the making, you must be able to analyse a patient's problem and apply scientific knowledge and principles to recommend the right treatment and therapy.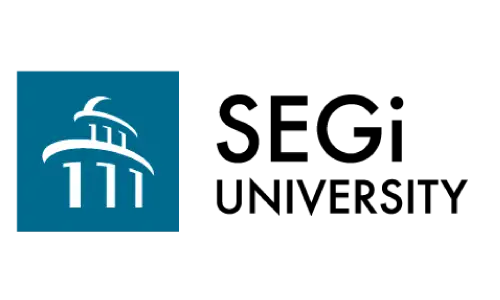 Bachelor of Optometry (Hons)
✓Emphasises clinical practice, with clinical training taking place as early as year 1 in hospital eye departments and private optometry/ophthalmology practices
(b) Attention to detail
Optometry is a field that requires great attention to detail.
Imagine making an error when writing someone's prescription – it could cause severe consequences to a patient's eyesight. Or what about missing to detect abnormalities in the eye that were early indicators of eye disease – delaying treatment could shave off years from a person's life.
While mistakes are bound to happen, developing a keen eye for detail will ensure your every success in an Optometry course.
(c) Genuine care and concern for people
As part of your clinical training during your Degree in Optometry, you will have ample opportunities to interact with many patients experiencing diverse eye problems. Patients can be impatient and demanding, since the lack of clear vision can be frustrating.
Whether you're checking someone's vision, detecting an eye disorder or adjusting yet another pair of spectacles, it's important that you are able to empathise and provide genuine care to people in their times of need.
Don't worry if you do not possess any of these qualities or skills yet. Taking a course in Optometry will equip you with these necessary skills. Just make sure you're mentally prepared to face the challenges and demands typically associated with an Optometry course.

#5. What Career Options Do You Have with a Degree in Optometry?
Upon completion of a Degree in Optometry, you will be able to register as an optometrist with the Malaysian Optical Council (MOC).
You can find optometrists working in a wide range of places, including:
Retail optical stores
Private optometric practices
Public and private hospitals
Community health centres
Manufacturers of ophthalmic products (e.g. contact lens, eye solutions)
Research and academia
#6. Where Can You Study Optometry in Malaysia?
Planning to pursue a course in Optometry? Here are some of the most popular universities to study Optometry in Malaysia.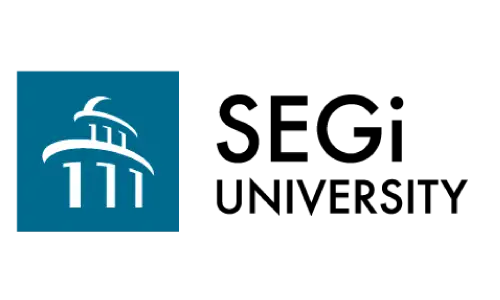 SEGi University
Kota Damansara, Selangor
Tuition Fees
RM88,200
A fee waiver of RM500 is available for all EduAdvisor students enrolling in this programme. Contact us to find out more.
View other institutions
Looking for other institutions? Compare Optometry courses at various colleges and universities in Malaysia.