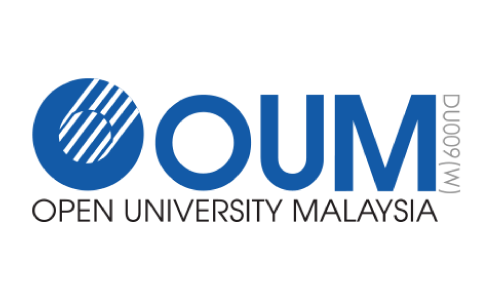 Open University Malaysia (OUM)
Petaling Jaya, Selangor, Malaysia
Quick Facts
Flexible learning experience
Shorten study duration for less with credit transfer from previous education
Over 54 MQA-accredited programmes across a wide range of disciplines

About Open University Malaysia (OUM)
Open University Malaysia (OUM) is a private university that was established in 2000. It is a premier open and distance learning institution in Malaysia with 22 years of excellence and is owned by a consortium of Malaysia's first 11 public universities.
OUM offers a diverse range of accredited and career-ready programmes at undergraduate and postgraduate levels. These programmes cover various disciplines including business, accounting, early childhood education, psychology, political science, education, nursing and health sciences.
As one of the first private universities in Malaysia, OUM has produced over 94,000 graduates, many of whom are eminent leaders in various industries. The university is widely recognised for its credibility in offering top-notch yet affordable part-time education. With over 35 learning centres nationwide, OUM is also recognised by various professional bodies which secures students' future in the working industry.
OUM's Ranking & Reputation
Open University Malaysia (OUM) is rated 3-Stars in the latest SETARA rating.
---
Why Study at Open University Malaysia (OUM)

Accredited and Professionally Recognised Programmes
With over 54 programmes that are accredited by the Malaysian Qualifications Agency (MQA) and recognised by professional bodies such as CPA Australia.

Flexible Learning Experience
Tailor your studies at your convenience with part-time programmes without sacrificing work or personal interest.

Credit Transfer Through APEL
Shorten your study duration by transferring credits from your previous education transfer credits from previous education to a degree at OUM for less.
---
Campus Location
Open University Malaysia (OUM) is located in Menara OUM in Kelana Jaya, Selangor and can be easily accessed through major highways, LRT and other forms of public transport. The institution also has 35 other learning centres nationwide.