4 Ways Studying the Canadian Pre-U Can Make You Invincible
What if we told you that learning can be fun and doesn't have to be based on words off a textbook? Want to challenge yourself to move out of your comfort zone and learn to present your ideas with ease? The Canadian Pre-University course will help you achieve this and more!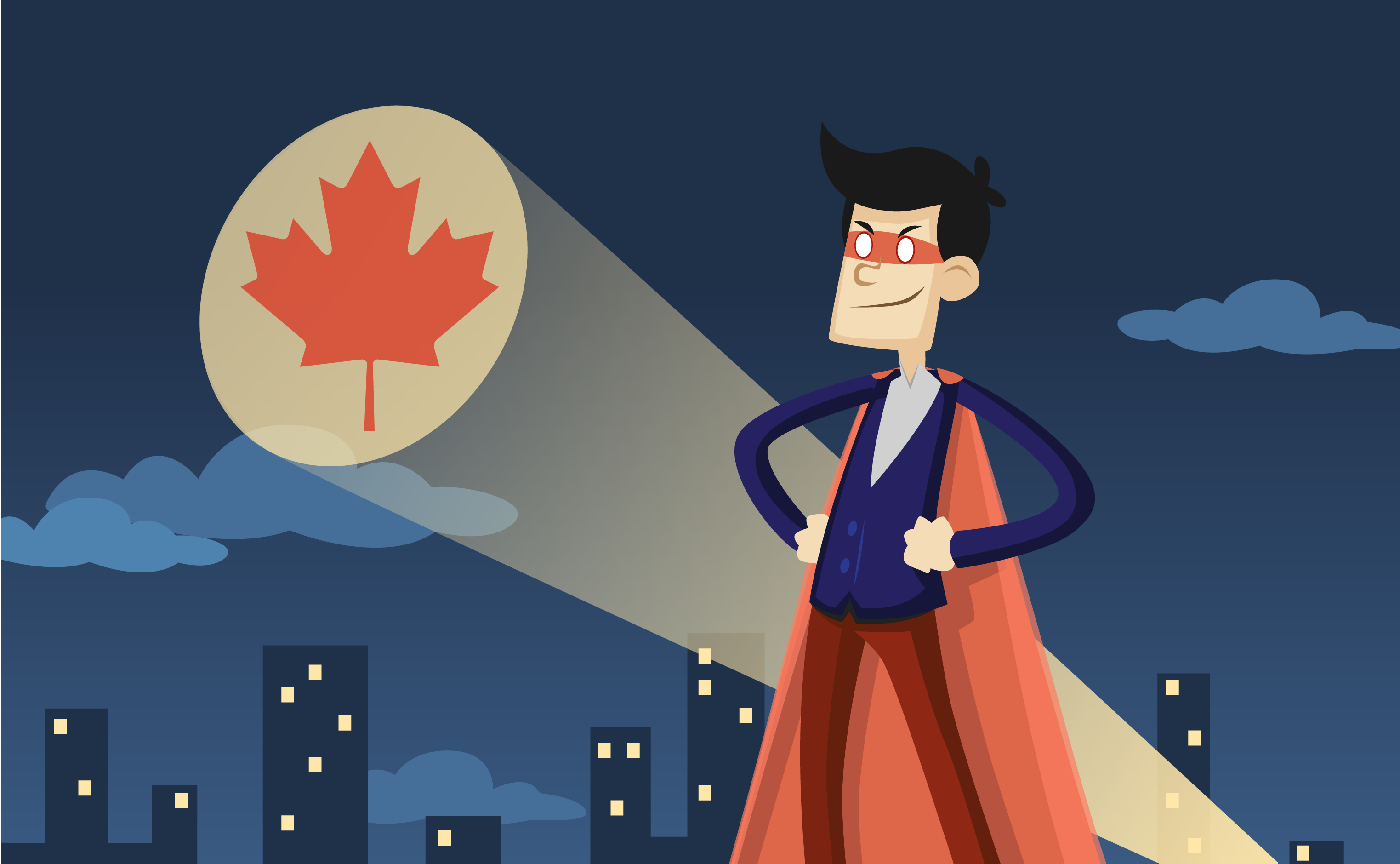 In partnership with:

What if we told you that learning can be fun and doesn't have to be based on words off a textbook? Want to challenge yourself to move out of your comfort zone and learn to present your ideas with ease? Learn valuable research skills to excel at university?
If this sounds exciting to you, then the Canadian Pre-University (CPU) (or Canadian International Matriculation Programme (CIMP)) might just be the right programme for you!
The CPU programme is a unique pre-university course because of its interactive teaching style and emphasis on developing soft skills.
Here are 4 ways how CPU can transform your entire outlook on learning, prepare you for the challenges at university and make you feel invincible!
1) Explore new ways of learning without memorising

If you're from a government school, you've most likely heard this before: "You got this question wrong because your answer is not exactly the same as in the text book."
This is one of the largest criticisms of Malaysian public schools — it encourages memorisation and rote learning (memorising via repetition). You end up becoming a master at remembering facts word-for-word, but lack the necessary skills to apply them to other contexts and solve problems.
What's great about the CPU programme is its unique mode of teaching and learning, where you will be constantly involved in individual and group work activities.
Studying a Business subject? Create a mock product and present your idea.
Taking Computer Science? Come up with your own computer game.
How about boring old Maths? Design a board game to analyse probability & game of chance.
Whatever subject you choose, you will be exposed to new ways of teaching and learning that will prepare you for university life, and beyond!
Bottom Line: CPU has lots of interactive activities to make learning fun and engaging!
2) Gain the confidence to debate and speak up

Gone are the days where learning is just a one-way street and you just "accept" whatever is being taught to you, no questions asked.
The Canadian Pre-University programme emphasises on classroom interaction, where you will gain the confidence to speak up, discuss and debate with your peers and lecturers.
What types of jobs can be made safer through the use of robotics?
What incentives should be made to encourage the purchase of energy-efficient products?
What are the factors that contribute to the success or failure of a team?
These questions are intended to probe you to think critically and offer sound opinions and suggestions. The ability to find faults in arguments, ask difficult questions and test ideas will not only be beneficial to you in university, but also when you enter the working world.
In fact, according to a survey by JobStreet, many employers feel that graduates lack problem-solving and critical thinking skills. By learning these skills early on in your life, you will be well-prepared for the challenges ahead!
Bottom Line: CPU encourages discussion and debate in the classroom, which helps to develop critical thinking skills.
3) Manage your time like a pro

With courses that are more exam-oriented, you may be able to get away with last minute cramming. However, with CPU, you will be tested beyond those midnight cramming sessions. Throughout the course, there will be presentations, projects, quizzes, essays… the list goes on!
With so much happening all at the same time, you will quickly find that you'll need to manage your time properly, or risk falling behind.
Didn't study for a quiz? Whoops… that's going into your grade.
Forgot about the paper you had to hand in? No one will be nagging you for it.
Not prepared for your presentation? Sorry, try harder next time.
Since your final grade comprises of 70% coursework, you will need to be constantly on your toes and take responsibility for your own grades. In addition, this structure of continuous assessment throughout the entire course means that you will have a chance to learn and improve to achieve a better grade.
By the end of the programme, you will have learnt key time management skills that will be useful to you in years to come!
Bottom Line: Because coursework is a key component of CPU, you will learn how to meet deadlines and utilise your time effectively.

4) Learn to be a master communicator

Did you know that one of the top reasons for graduate unemployment in Malaysia is poor command of English? In fact, 1 in 2 employers said that a candidate was not hired because he/she was weak in English and wasn't able to communicate well.
Proficiency in English is one of the cornerstones of the CPU programme. In order to graduate from CPU and be awarded the Ontario Secondary School Diploma (OSSD), you MUST pass the Ontario Secondary School Literacy Test. In addition, English is also a compulsory subject at CPU.
Another distinctive feature of the Canadian Pre-University programme is that at most colleges, the majority of the CPU lecturers are experienced Canadian-trained educators, with many of them from Canada.
Being exposed to international lecturers will drive you to practise, speak and communicate in good, proper English. After all, producing an epic assignment is one thing — being able to present and communicate your thoughts and ideas to your Canadian lecturer without too much 'Manglish' in the mix is a separate matter altogether.
Bottom Line: CPU will develop you to be an eloquent and confident English speaker and communicator.
Studying Canadian Pre-U (CPU) at Taylor's College

As the first college to offer the Canadian Pre-U course in Malaysia in 1983, here are some facts on why you should consider studying CPU at Taylor's College.
(i) Excellent Track Record: 90% of graduates scored 70% and above (June 2014). Thousands of students have successfully enrolled in universities worldwide, not only in Canada but also Australia, UK and Hong Kong.
(ii) Qualified Teachers: Over 87% of the CPU lecturers at Taylor's College are Canadians with Ontario Certification, teaching experience and degree in education. Rest assured that you will be taught by extremely competent and qualified educators.
(iii) Diverse Subject Choices: Taylor's College offers 30 different subjects as part of their CPU programme, ranging from Earth and Space Science to Dance and Dramatic Arts. Expand your horizons by choosing subjects that challenge you academically and creatively!
(iv) Student Success Programme: Taylor's College is dedicated and committed to ensure that you succeed in college and beyond. You will be assigned to a Teacher Advisor who will give you ongoing counselling and support to help you achieve your educational goals.